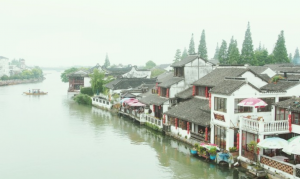 The Zhujiajiao Water Town is located in Qingpu District of Shanghai. The commercial atmosphere is relatively strong, but you can also feel the charm of the ancient town there. You can book a yacht to Dingshan Lake to have a visit, where you can also see the oriental oasis. In short, it is also very good to spend one day watching a night scene.
Subway Line 17 goes directly to Zhujiajiao, and you can get to the ancient town by a kilometer walk. Of course, if you can't walk, you can also take a bus shuttle bus outside the subway station. There are quite a lot of line options.
Taking a trip to Zhujiajiao Water Town on working day is good, especially in the morning, there are very few tourists, on the road there are just many residents of the town, and the whole ancient town is very quiet. In the afternoon, people begin to get more, but after all, it is not crowded as that of during the holidays. After you live in the city for a long time, it is a great time to go to the town occasionally. The beautiful scenery of Jiangnan Water Town is unobstructed.
The food you can see the most on the street is the Zongzi, which is mostly named after the "X Apo", and there is a kind of meat and cake. At the time of the meal, everyone in the restaurant greets you at the door to eat. It is really difficult to do business in the store. The infrastructure of the scenic spot is doing a good job. Basically, every time there is a public toilet, it is clean and clean.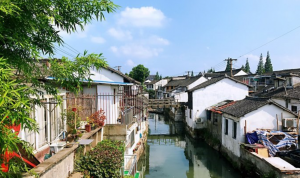 If you have spare cash, go a visit at a few attractions that need to buy tickets, or take a cruise, but the price is not cheap. You will see a dragon robe restaurant on the east side of the intersection when you are just entering the ancient town of Zhujiajiao. The taste of pork buns and stews is beyond imagination and is very delicious, don't forget to take a taste.