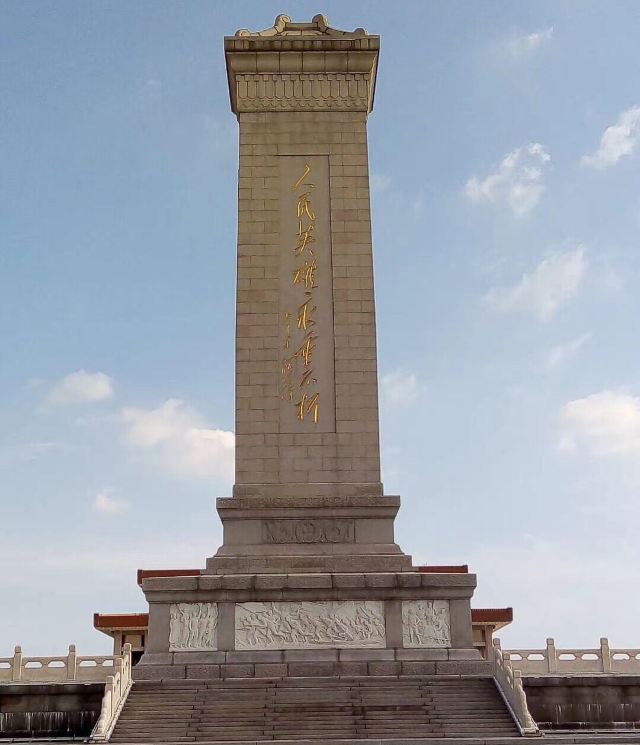 The Monument to the People's Heroes is located in the center of Tiananmen Square in Beijing. It was built to commemorate the people's heroes who died in the People's Liberation War and the People's Revolution. It is one of the well-known buildings on Tiananmen Square and one of the symbolic buildings of the Republic. It attracts a large number of buildings every day. Visitors come here to pay tribute to the memorial.
The Monument to the People's Heroes is made of granite and white marble, nearly 40 meters high, which is very spectacular. It is divided into three parts: the stele body, the pedestal and the Sumeru seat. On the front of the stele, there are eight characters, meaning "The People's Heroes Will Be Immortal", and there is an inscription on the back.
The pedestal is divided into two layers, the lower seat is a begonia shape, and the upper seat is square. There are garlands which are composed of peonies, lotuses, chrysanthemums, and mantles in the middle of the two floors of Sumeru seat, and eight huge white marble reliefs, which are showing the themes of "Destroying Opium at Humen Beach", "Jintian Uprising", "Wuchang Uprising", "May 4th Movement", "May 30th Movement", "Nanchang Uprising", "Anti-Japanese Guerrilla War", and "Victory Crossing the Yangtze River" to reflect the various processes of the people's uprising revolution in China.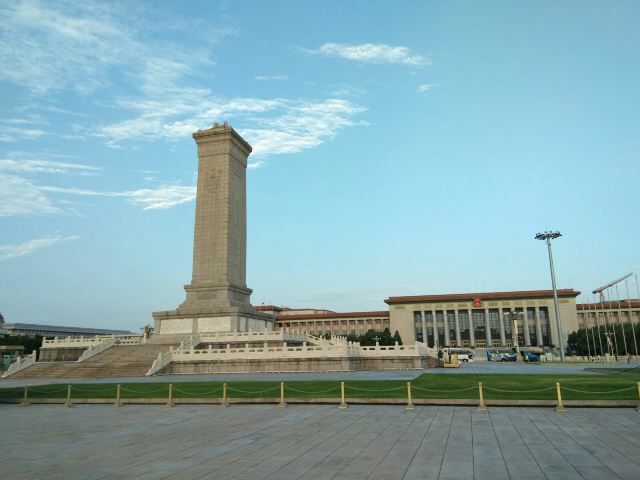 The Monument to the People's Heroes is just south of the Mao Zedong Memorial Hall, the north is Tiananmen Square, the west is the Great Hall of the People, and the east is the National Museum. You will see the National Grand Theater not far away. You must visit the Monument to the People's Heroes when you are traveling in Beijing. No matter when you see it, you will feel it very solemn.
The Monument to the People's Heroes erected by the People's Republic of China has gone through various difficulties. It stands in the center of the square and is accompanied by the raising and lowering of the national flag every day. It is very eye-catching. This is a very suitable place for taking pictures.