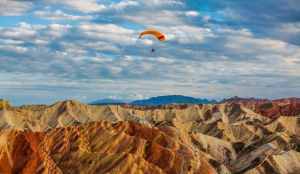 The best viewing time of Danxia is the sunrise and dusk time. It is said that the sun is not strong at that time, and altitude of the sun is lower than forty-five. It can perfectly display the rich colors of Danxia. Interestingly, even though you get up early at 6:30 a.m., the scenery you will see in the scenic spot is also awesome.
For Danxia at 10 o'clock in the morning, when the sun is a little brighter, the whole color will be white. In the morning, many mountains will fall into the shadows, and in the afternoon, they will be brightened by the sunlight, so it looks very dark. Danxia actually differs greatly from the photos online, mainly in color, and the what the naked eye can view is definitely not so amazing. However, the scenery of Danxia is also very shocking, especially after you enter into the scenic area. Do not stop at the first observation deck at the door for a long time. Be sure to go inside. The fourth viewing platform is the most beautiful part. As the color and the mountain is also more spectacular.
The 4th observation deck is innermost and farthest in the scenic spot. Everyone is always just interested in taking pictures at the door. It is recommended to focus on the 4th observation deck and then slowly play back. The shuttle bus in the scenic area is similar to that of in Jiuzhaigou, which will stop for a while at a viewing platform and then drive at any time.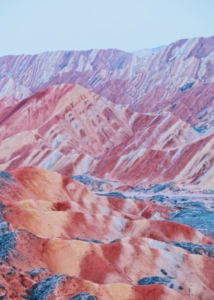 The reason why the No. 4 viewing platform is the most beautiful spot is because the colorful colors of this place are almost not controlled by the time, and you can see the colorful hillside whenever you go there. And it will bring a strong visual shock effect to your naked eyes.
Looking from the observation deck on the 4th, there is a bright red mountain. You will sigh the magic of nature here, red, yellow, blue and green and inks color will be showed there. You still can see a lot of lovers taking wedding photos here, which is especially beautiful.