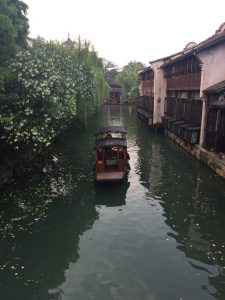 Wuzhen is a historic Jiangnan ancient town in the northern suburbs of Tongxiang. The main scenery is divided into West Bank and East Bank. Appreciating the West Bank night view, sitting on a sculling boat and watching folk performances are experiences that visitors will not miss.
East Bank and West Bank are about 1.5 kilometers apart. If you want to play both on East Bank and West Bank in one day, you should go to Wuzhen early in the morning, go to East Bank (2-3 hours), and start playing on West bank after lunch, until night to see the night scene at West Bank. If you have more time, such as two days for your tour to Wuzhan Water Town, you can consider spend 1 day on West Bank and 1 day on East Bank.
The highlights on West Bank and East Bank:
You can wander around the West Bank for 1 day, taste the stinky tofu and other delicious local snacks there, or visit the Zhaoming academy, the old post office and other cultural sites, of course, you must sit on the sculling boat to savor the water town. If time permits, don't miss an evening trip to the West Bank. After enjoying the night scene, you can go to the bar to have a drink, or watch an old outdoor movie, listen to a flower drum opera, which will be very comfortable.
Compared with West Bank, East Bank is small but has more life flavor. There are also local people living here, there are also shadow play theater, liquor workshop, xiuzhen view, as well as MAO dun's former residence and other attractions. In addition, you can watch the boxing boat (playing boxing on boat), pole boat (climbing bamboo pole on boat) and other performances, so that you can find more rich folk customs and historical connotation. There is shuttle bus between East Bank and West Bank.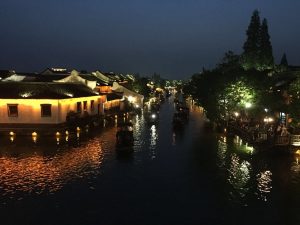 If you want to bring back some special products, pure hand-made liquor, bean paste, exquisite wood carving and bamboo carving, as well as headscarves, tea coasters, umbrellas, wallets and various pictographic pendants are good choices. There are many specialty shops on the street of Wuzhen Water Town.