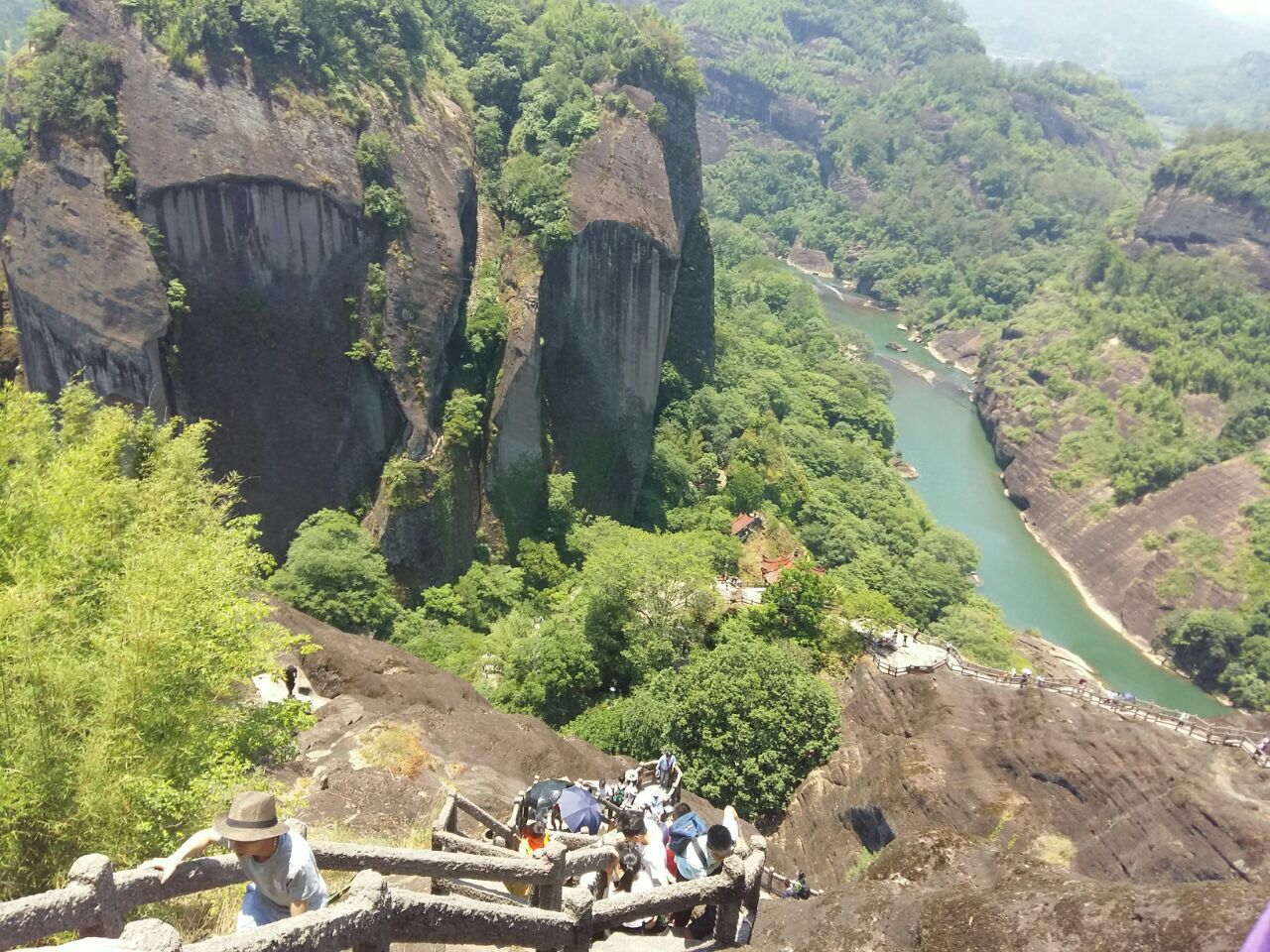 Wuyi Mountains is located in the middle of Wuyi Mountain Range, Wuyishan City, Fujian Province, with an area of 60 square kilometers. The Jiuqu River which is 9 kilometers long and the 36 peaks of the cliffs in the Kuqu Mountain constitute the natural beauty of the Wuyi Mountain. Wuyi Mountain is a famous historical and cultural mountain. A group of Chinese historical and cultural celebrities such as Zhu Xi, Lu You, and Xin Qiji have lived and lectured in Wuyi Mountains, leaving a lot of cultural heritage. The essence of Wuyi's water is in Jiuqu River. The stream is clear and cool, and the curved lines are like a jade belt around the peaks. The mountain is back to the river, which is very characteristic. On December 1st, 1999, Wuyishan was listed by UNESCO as a World Cultural and in the Natural Heritage List.
Tianyou Peak has an elevation of 408m and a relative height of 215m. It is a rock ridge extending from north to south. It is connected to the Xianyou Rock in the east, the Xianzhang Peak in the west, the cliffs and the walls rise above the peaks. When the morning dawn reveals after the rainy days, there are white clouds in the peaks, the mountains and valleys; when the wind blows, the clouds are ups and downs, surging like the waves of the sea. The viewing platform is located in the center of the scenic spot and is a superb viewing platform to enjoy the Wuyi landscape. Standing on the viewing platform, looking at the sea of clouds, you will feel it unpredictable, and just like being in the wonderland.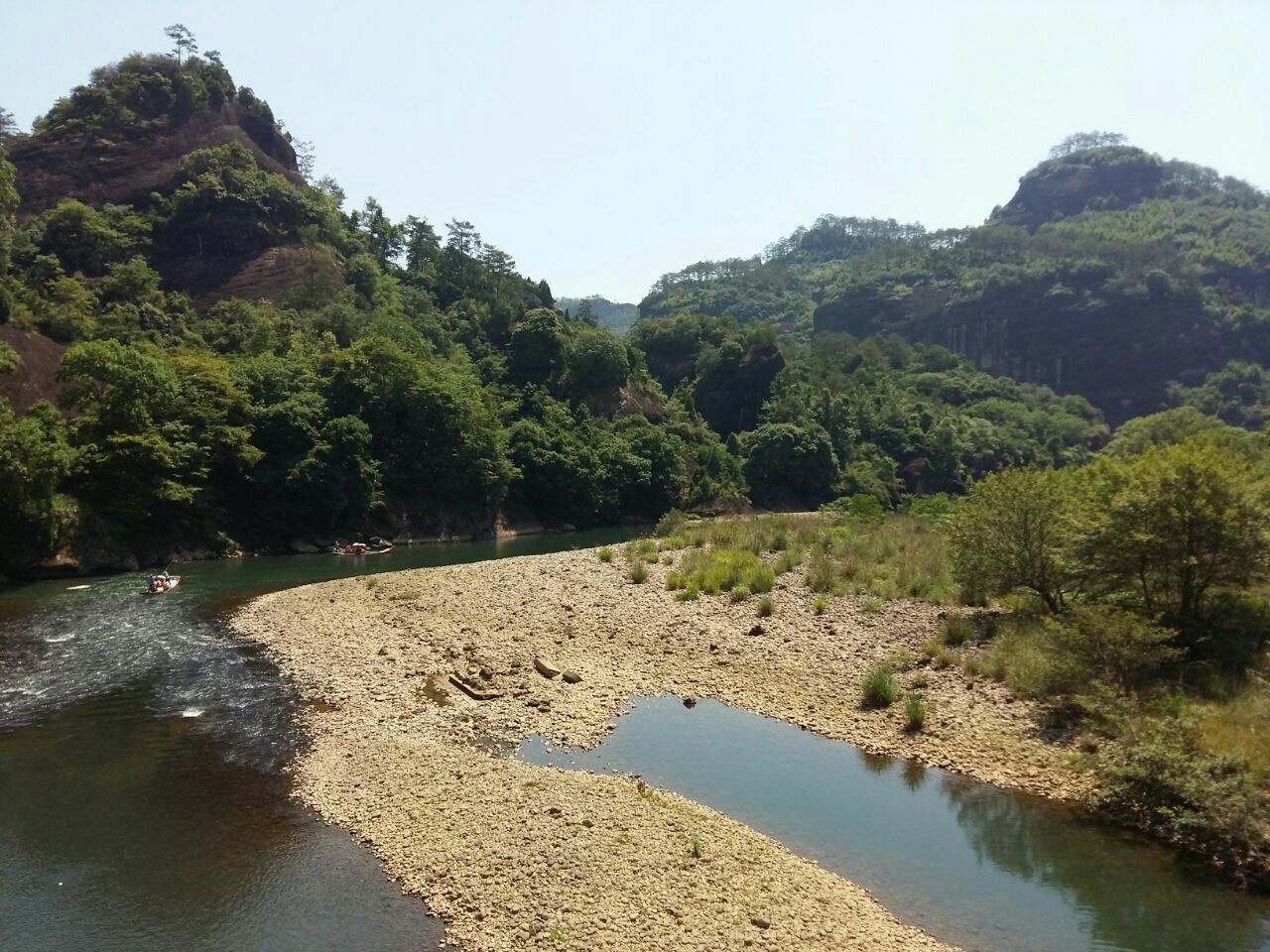 Wuyi Mountains is really beautiful. Tianyou Peak and Dawang Peak are very suitable for climbing, which are more interesting. Bamboo rafting is a great project to play. If your 3-day itinerary doesn't include the bamboo rafting, it is 220 yuan/person. If you want to drift, you need to spend another 130 yuan for the bamboo rafting ticket. Pay attention to the time when you play, and don't miss the sightseeing bus, or you can see if there is a bus passing by, so that you can take bus back your hotel.