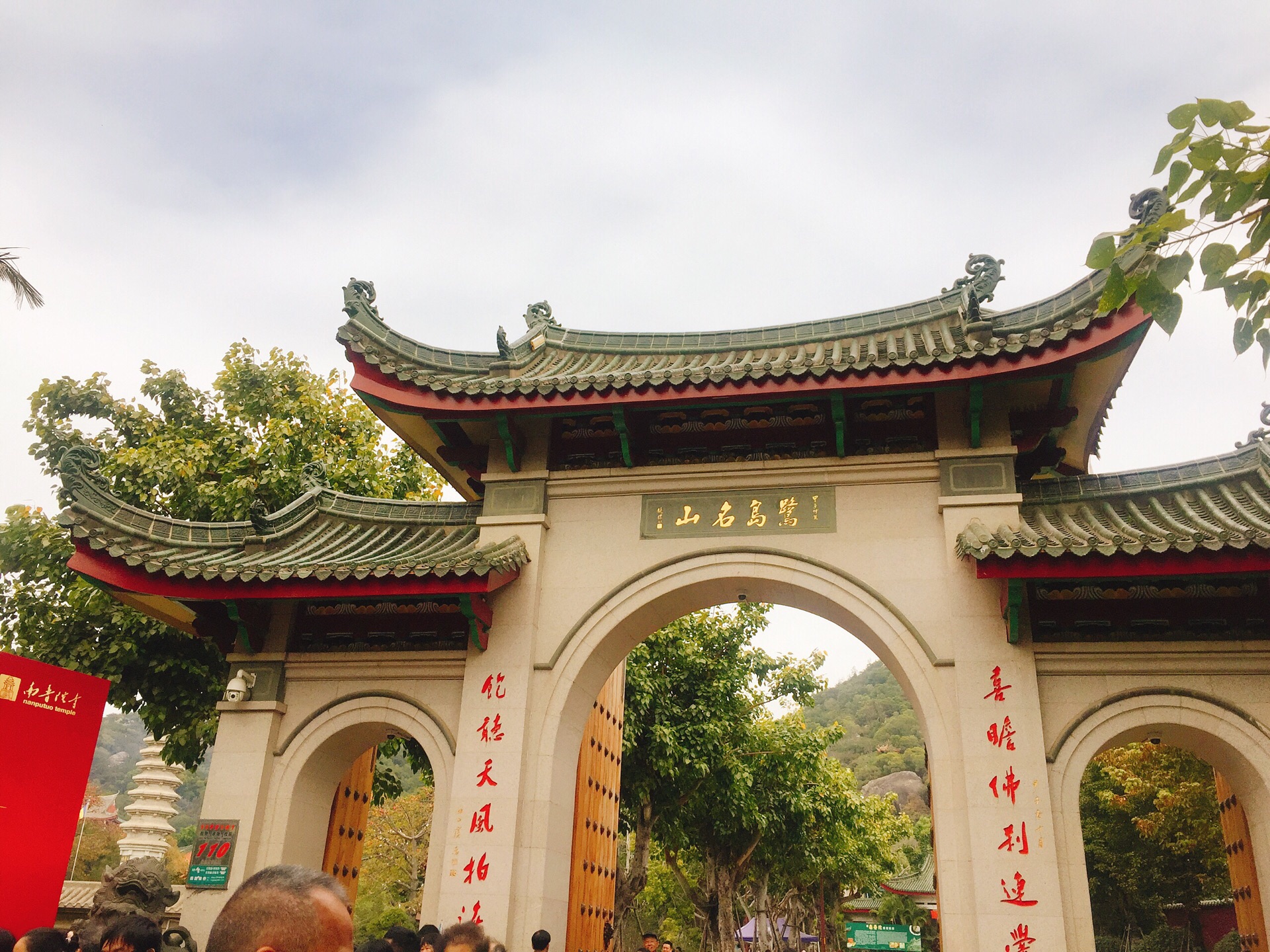 South Putuo Temple cancelled the original ticket of 3 Yuan a few years ago and has prepared an incense for every visitor. Throughout the temple, there is almost no commercial atmosphere, but there are many volunteers to help maintain order. Entering from the Tianwang Hall, you will visit the center along the central axis, even now it is no longer just a temple, it is also a place that visitors to Xiamen must visit, and there are so many visitors every day. However, everyone has consciously maintained a quiet atmosphere, with the guidance of volunteers, the entire temple is in good order.
South Putuo Temple is not big, passing through several halls in the front, the stone forest behind the temple also cannot be missed. There are many stone carvings here, as well as the largest word of "Buddha" in the Minnan Temple. Up of the big Buddha word, there is a Dambulla Rock Temple with many small Buddha statues. You can climb the five old peaks along the back mountain, and you can overlook the coastal landscape of Xiamen; or you can go down from the side of the road and return to the main hall exit through the Puzhao Temple. South Putuo Temple has a long history, and the entire temple does not have too much commercial atmosphere, which gives people a good feeling. The whole tour in the South Putuo Temple takes about 1.5-2 hours. If you want to climb Five Old Peaks, you can directly exit from Wanshi Botanical Garden.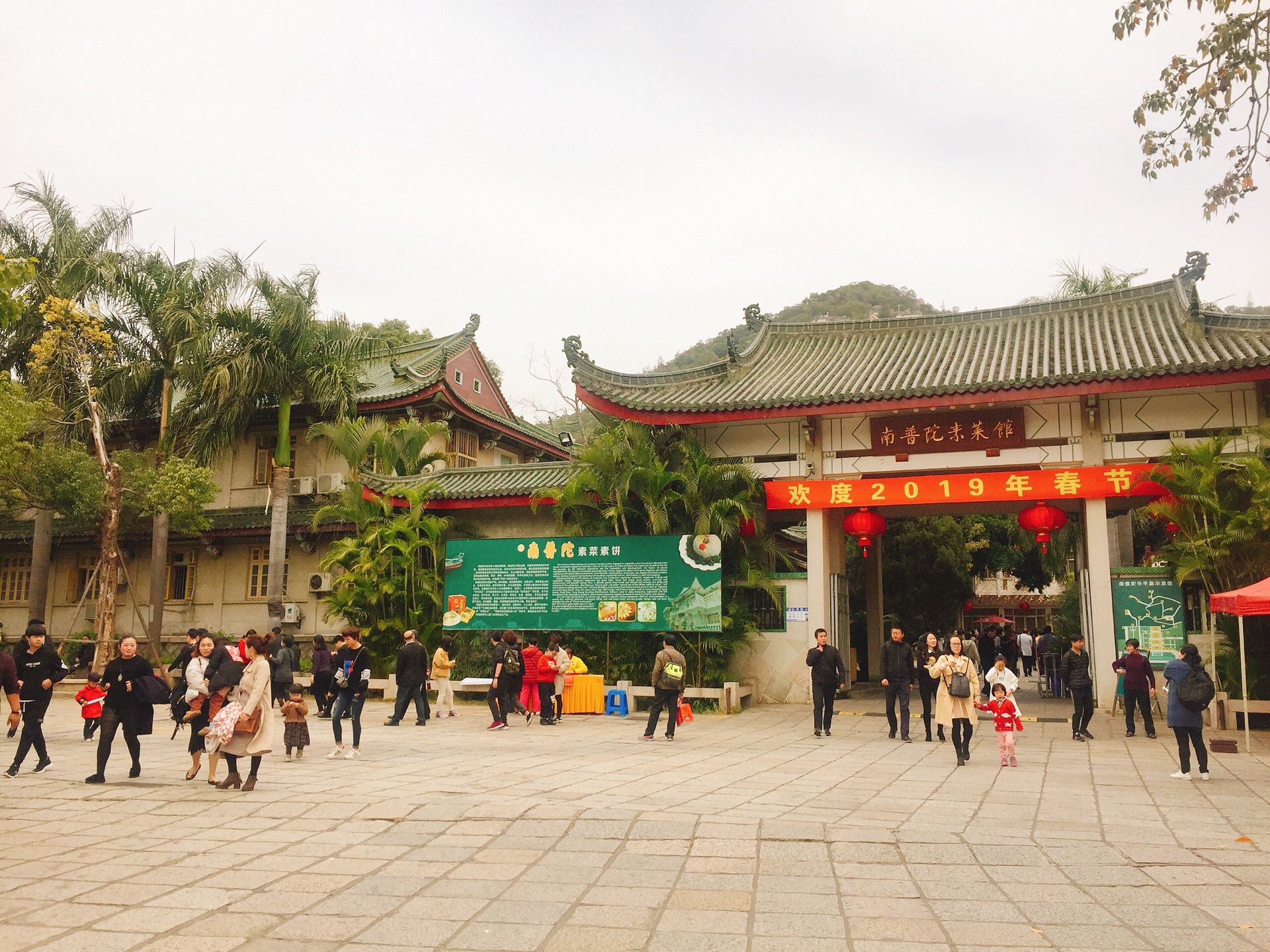 Although the South Putuo Temple is not as famous as the Putuo Temple in Zhejiang, it is still wise to include the South Putuo Temple in the itinerary of Xiamen. It is located on the south gate of Xiamen University. You can directly go to the temple after visiting the Xiamen University. No tickets are required. The environment is quiet and exquisite. And you will feel so excited to climb up to the Five Old Peak. If you are tired, you can taste the vegetarian food in the temple, which is quite good.