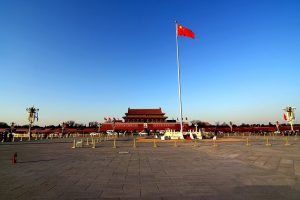 Tiananmen is located in the center of Beijing, the capital of the People's Republic of China, at the southern end of the Forbidden City. It faces Tiananmen Square and the Monument to the People's Heroes, Chairman Mao Memorial Hall, the Great Hall of the People and the National Museum of China across Chang'an Street. It covers an area of 4,800 square meters. With outstanding architectural art and special political status, it has attracted the attention of the world.
As the largest city square in the world, it can accommodate 1 million people to hold a grand rally. Every day except Monday, depending on the sunrise time, you can also enjoy the grand flag-raising ceremony, which is worth seeing.
Tiananmen Square is the heart of Beijing and the most famous place in Beijing. There are so many tourists who want to come to Tiananmen Square to appreciate the charm of the capital. It is also a must-visit spot for many tour groups. A Beijing trip without Tiananmen Square is like going to Shanghai without going to the Pearl of the Orient, going to Paris without going to the Eiffel Tower, going to New York without going to Times Square, and it has become a landmark of China and is engraved in the hearts of everyone in the world!
It is very convenient to take the subway to the Tiananmen Square. There are two stations set in Tiananmen West and Tiananmen East. It is very convenient to arrive there. When you enter Tiananmen Square, you need security check. Every morning, many people gather on Tiananmen Square. These people are all waiting to see the flag-raising ceremony! Many people are waiting here at 3 or 4 o'clock in the morning, just for the best viewing position! The flag-raising ceremony is also very shocking. Looking at the flag rising slowly, you will feel it worthwhile.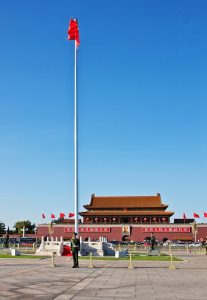 To be honest, if you want to see the flag-raising ceremony, it is best to wait in the east gate of Tiananmen Square. Wait until 4 o'clock in the morning to enter the Tiananmen Square from the east side, because if you look at it at the Jinshui Bridge, it is not as close as watching it at the square.