Thousand Islets Lake is actually a reservoir made in the 1950s with a short history. Therefore, it may be disappointing to view the historical landscape of humanities there. The true Thousand Islets Lake historical landscape has sunk to the bottom of the lake. Nowadays, people going to the Thousand Islets Lake normally are just for watching the natural landscape, but the iconic Thousand Islets Lake scenery need to be viewed in the higher position, and the highest place on the island in the lake still cannot achieve the best viewing effect. The best angle is actually from the wild mountain around Thousand Islets Lake. At present, Thousand Islets Lake has not developed those wild mountains. Only the Tianyu Mountain in the town has a landscape platform but the height is limited. Photography enthusiasts can only climb up the wild mountains or try the drone aerial photography. In fact, the natural scenery of Thousand Islets Lake is still very beautiful. Many people come to Thousand Islets Lake to live in the lakeside restaurant to see the lake and mountains, and enjoying the relaxation there is also very good.
The management of Thousand Islets Lake is still very strict, so the guides are relatively standard. When you choose the ordinary cabin of the cruise ship on the first floor, you can only sit in the cabin. On the second floor, you need to add 25 Yuan to see the lake on the second-floor platform. Many people think that there is no difference between the first floor and the second floor. They are all large glass windows, and the viewing effect is good.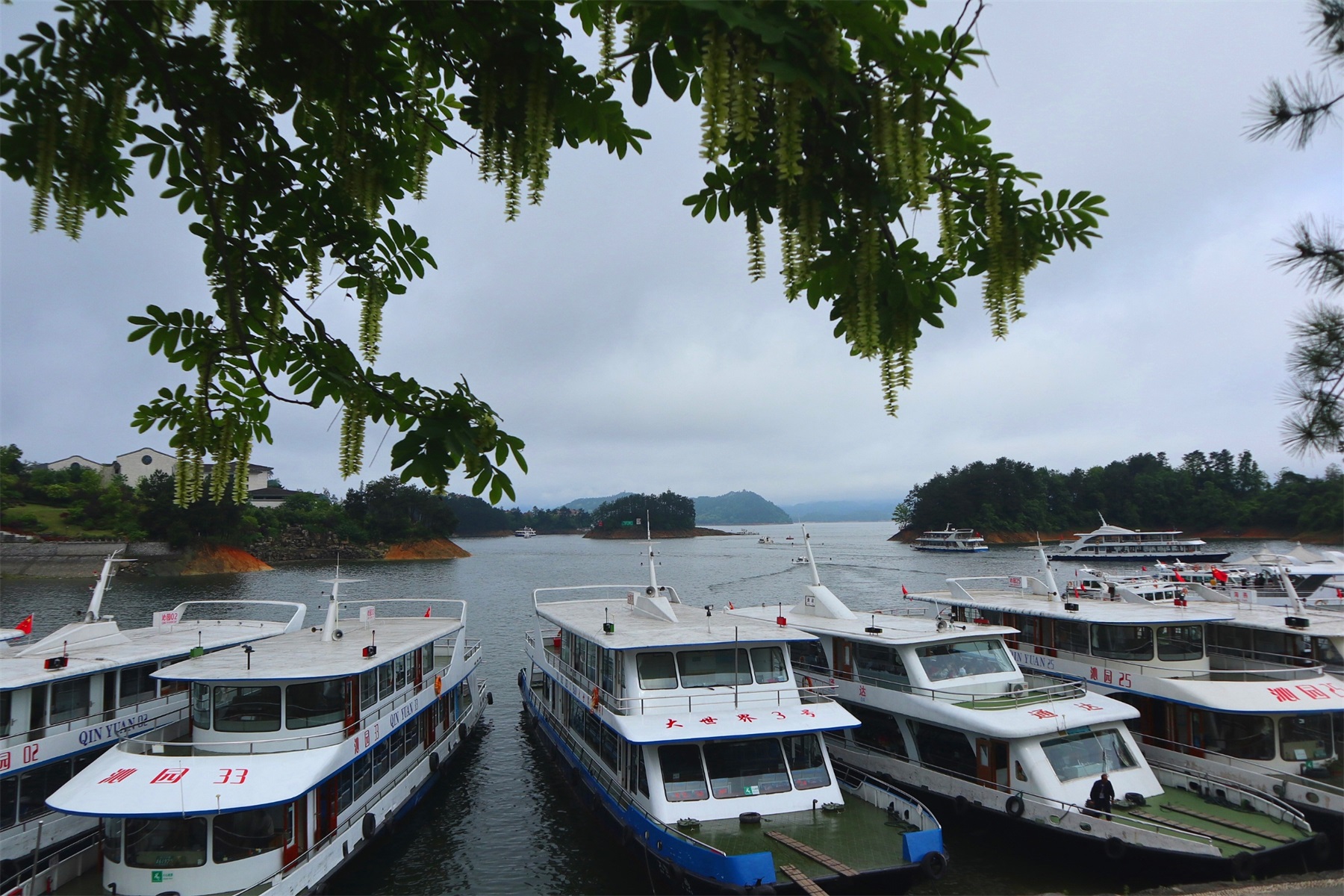 The tourist routes are fixed. In the morning, you can play Meifengshan Island and then go to Yule Island and Moonlight Island. In the afternoon, you can only play two islands. Meifengshan Island is not an island, it is a mountain for climbing. There is a cable car which can take you up and down. But it takes only 2 or 3 minutes to get to the top. So, you can also walk, which just takes around half of an hour. Only 3 islands in the lake can see some small islands, but the height is too low to enjoy the best view. If you have never been to Thousand Islets Lake, you can have a visit there.