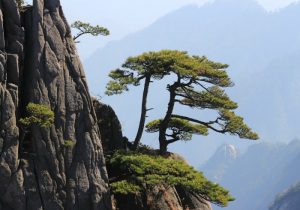 Here is a saying that you won't want to view any other mountains after returning back from the Yellow Mountains, and you won't want to view any water after returning back from Jiuzhaigou scenic spot. The Yellow Mountains and Jiuzhaigou can be called the most beautiful landscape in China. It is a national 5A-level scenic spot, and it is listed as the world's natural heritage and cultural heritage. In addition, it is the World Geopark, and also one of China's top ten historical sites, which is known as the "five musts" of Strange pine, strange stone, sea of clouds, hot springs, winter snow. It also enjoys the reputation of "the most fantastic mountain under heaven".
The Yellow Mountains scenic area covers an area of 160.6 square kilometers. It starts from Huangshi in the east, Xiaoling foot in the west, Erlong Bridge in the north, Tangkou Town in Nanda, and is divided into nine management areas of Hot Spring, Yungu, Yuping, Beihai, Songgu, Diaoqiao, Fuxi, Yanghu and Fugu, including more than 200 large and small attractions. Famous attractions include Greeting Pine, Guangmingding, Feilai Stone, First-line Day, etc. Tickets are 230 yuan/person, and the tour time is 2-3 days.
The best route for The Yellow Mountains tourism is to take the cableway up the mountain. Of course, people with good physical strength do not need to it (provided that there is sufficient time). Take the cableway to the Yupinglou Scenic Area and watch the sights such as Yuping Sleeping Buddha, Greeting Pine, etc. Visit Tiandu Peak, then go down the mountain. If you want to go to the West Sea Grand Canyon, you need to pay attention. It is best to take a battery car and it will take too much time to walk. Then pay attention to the food price on the mountain, although it is very expensive, it feels good value for money! But it is recommended to bring some dry food and mineral water.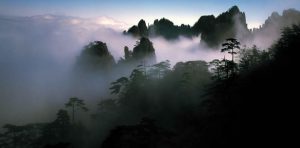 The scenery of the Yellow Mountain is very good. Of course, to see the beautiful scenery and you have to encounter good weather. Otherwise, you will see the fog there. You must see the weather forecast before you come.
If you want to stay night on Mount Huangshan, then rent a tent under the mountain, and it is also recommended that you stay on the mountains for one night, you can see the sunset and sunrise, and you don't have to hurry to enjoy the scenery.