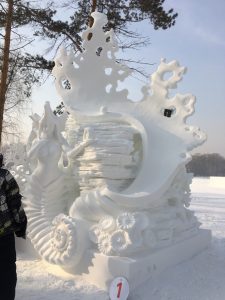 The Sun Island Scenic Spot from December to January is the main venue for the International Snow Sculpture Art Expo. At this time, the scenic spot is covered with snowy decoration, and you can enjoy a variety of artistic works such as characters, fauna sculptures, and Western architecture carved by white snow, and all of which are vivid.
In the Sun Island Scenic Spot, you can not only picnic, ride a bicycle, or row a boat, but also go to Squirrel Island to observe the interesting life of the squirrels in close quarters, or enjoy the beautiful appearance of birds such as swans, dragonflies and geese in the Swan Lake. If you are taking your child to play together in the Sun Island, don't forget to go to the Bear Park. There are carousel, bumper cars and other rides, so you will definitely have fun.
Featured Attractions
The sun stone at the gate of the scenic spot is the first scene here. It is not the stone on the island, but from the bank of the Ash River in the Jin Dynasty. It is said that this stone is very spiritual. Before it was shipped here, the local people can even use it to observe the weather. During the War of Resistance Against Japanese Aggression, General Li Zhaolin also rested on this stone. The word "Sun Island" on the Sun Stone is written by the famous calligrapher Mr. Zhao Puchu. The writing is vigorous and powerful.
The Ice and Snow Art Museum is a famous venue in the scenic area, which has broken the time limit, allowed visitors to enjoy the exquisite ice sculptures even in the summer. In the hll, you can also play ice slides and ice labyrinths. However, tickets in the hall are not included in the scenic spot ticket and they will be charged separately.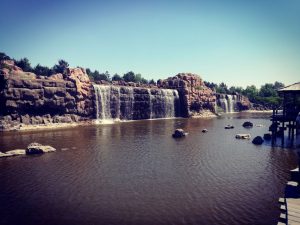 Special note: There are not many restaurants and canteens in the Sun Island Scenic Spot. The taste and cost performance of the dishes are also not good. It is recommended to bring some dry food and water when you are playing in the Sun Island Scenic Spot.