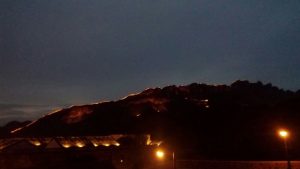 The Great Wall includes the Badaling Great Wall, Mutianyu Great Wall, Badaling Ancient Great Wall, Jinshanling Great Wall, Shuiguan Great Wall, etc., but the Simatai Great Wall is the most dangerous and important Great Walls in these Great Walls. In fact, the ticket package of Gubei Water Town and Simatai Great Wall is still the most suitable. However, you need to make an appointment in advance. The advantage of this restriction is that there are fewer people and you can enjoy the scenery of the Great Wall. Here, the mountains are wonderful and scenery are beautiful. On the Simatai Great Wall, looking at the charming autumn scenery of Gubei Water Town is very enjoyable. However, climbing the Simatai Great Wall is very difficult. The steps here are not only very steep but also very high. It is more difficult for the elderly and children to climb, but you can also choose to take a ropeway, but the fare is not cheap, and you have lost the pleasure of climbing the Great Wall.
Compared with Badaling Great Wall, there are less people in Simatai Great Wall, so it is also a lot more comfortable. The best route from Beijing to the Simatai Great Wall should be taking the 980 express line to the terminal station Miyun bus station and take the No.51 bus to the water town. The journey is expected to be 3 hours. You can watch the sunset at the Simatai Great Wall, but you have to go up later. Then go down and have a visit in the water town!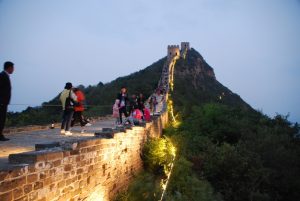 For visiting the Simatai Great Wall, you need make an appointment at least one day in advance on the official website. There are time limit and number limit for the Simatai Great Wall every day. The earliest batch is at 10:00 o'clock. It is necessary to take a scenic minibus and cross the Gubei Water Town to reach the entrance of the Simatai Great Wall. The Great Wall has a cableway that leads directly to the 8th floor and is currently only open to the 10th floor. The Simatai Great Wall is steep. Going to the Simatai Great Wall separately takes the tickets of 40 Yuan and the minibus is free of charge.