The Birds Nest (National Stadium) is located at No. 1 National Stadium South Road, Chaoyang District. It is very convenient to take the subway. Get off at the Olympic Sports Center Station on Line 8 and exit at the B2 exit. Go north for about 10 minutes to the Birds Nest. The Birds Nest is huge and amazing. You will see a lot of tourists taking pictures here during the working day. The Birds Nest ticket is 50 yuan. The Olympic Park is free.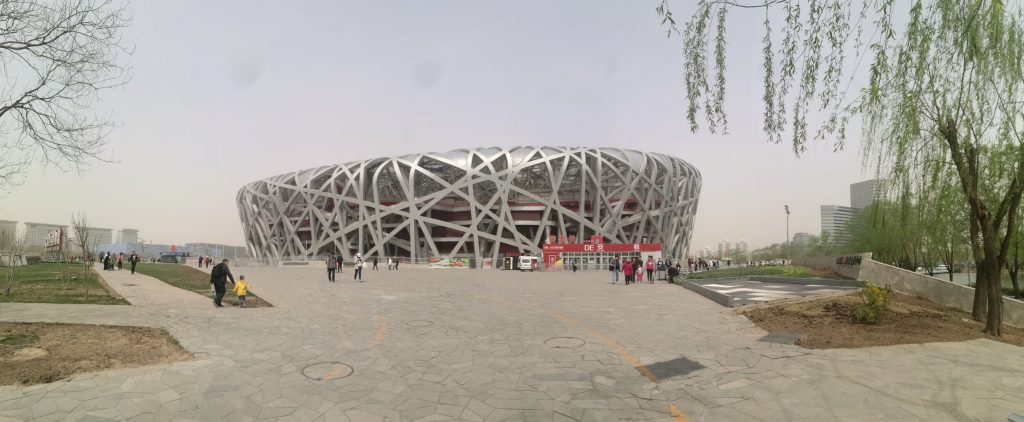 It is the world's greatest stadium designs, and it's even more shocking to see the scene. The live performance of the game is superb, including the acoustic design, which is very able to gather the sound, and such big stadium has no sense of openness. The lamp holders around the Birds Nest are also designed to be the shape of the nest, which are very harmonious and unified.
The Birds Nest is still pretty to see at night, and it is a beautiful exhibit when it lights up. You can take the subway to the Olympic Sports Center. After getting off the subway station, you will go down the crowd. You will walk to a very large square. There will be many people in the square. You can see the Birds Nest and the Water Cube at a glance. There are not many foods near the Birds Nest. There are some businesses in the water cube, and there are also commercials in the subway station. It is recommended to take photos at night.
Going to the Birds Nest in the daytime, you will feel it very cool, and it is natural wind, you won't suffer headache when blowing the wind. Spending 50 yuan entering into the Birds Nest is still cost-effective, and there are free interpreters. This treatment is more conscience with a price of 50 Yuan. As for the building itself, people with plots can come to feel the Olympic culture. What shocks you the most is the large steel structure as it is completely different from the one watching on TV. You will understand it after you see the Birds Nest by yourself.