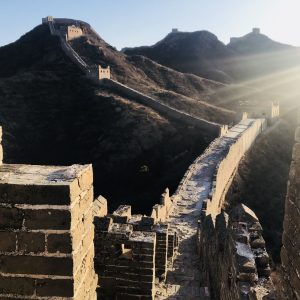 On the road, there are three turnings leading to the JinshanlingGreat Walls, which are the Hanlonggou near the entrance to the scenic spot, the Shalinggou in the middle of the road and the Zhuanduokou at the end of the deepest road. Each entrance takes 1 hour to climb the Great Wall and you need a certain amount of physical strength. There is a ropeway at Hanlonggou. It takes only 20 minutes to take the cableway up the mountain, and costs 40 yuan for one-way trip and 80 yuan for round-trip. Those who lack physical strength can choose to take the ropeway. It takes about half a day to visit the entire scenic spot. If you come from the Beijing area, you need to prepare for 1 day or so.
Regular visitors coming to the Jinshanling Great Wall will choose to take the cableway to the top of the mountain of the Great Wall from the side of Hanlonggou. After playing from the east to west, they will go down from the west side and then return to the scenic gate along the road. If you want to challenge walking all the way, it is recommended to go up the mountain from the Zhuanduokou and play from the west to the east, so that the scenery will gradually become more exciting. At the end of the east side of the Jinshanling Great Wall, it is connected to the Simatai Great Wall Scenic Area. After watching the Jinshanling Great Wall, you can directly purchase tickets to enter the Simatai Great Wall and visit the two scenic spots.
The main highlights of this section of the Great Wall is that its trend is steep and the views on both sides are very broad and spectacular. Photographing is very suitable.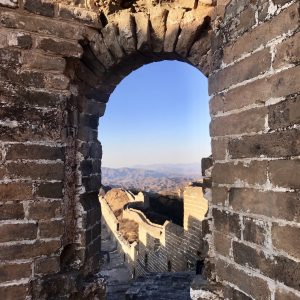 The easternmost section of the Jinshanling Great Wall is called the Great Wall of the Words. Seventy percent of the bricks are engraved with text, recording the manufacturing units and time of the wall bricks. It is very unique and precious, so you can observe it carefully. In addition, this section of the Great Wall has not been overhauled, so it is still relatively simple, and you can see the most authentic look of the Jinshanling Great Wall here.