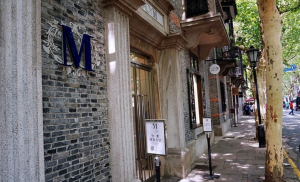 Xintiandi is similar to Nanjing's 1912 block. It is the young people's world, a place full of leisure and entertainment, and there are still many places suitable for taking pictures. People who like to take pictures can go and experience there, but if your time is tight, you can skip here. If you want to go, you can directly take Metro Line 10 and get off at Xintiandi Subway Station.
This is a good place for you to stroll around. The spacious and bright building and the multi-level escalator are very convenient. A lot of delicious shops are here, but the price of those brand stores is much more expensive than that of in Paris!
For the first time, Xintiandi changed the original residence function of Shikumen, innovating and giving its commercial management functions, transforming this old house which was reflecting Shanghai's history and culture into a fashionable and leisure cultural and entertainment center with functions such as catering, shopping and performing arts. Strolling through the Xintiandi, as if going back in time, is like being in Shanghai in the 1920s and 1930s, but stepping into each building, it is very modern and fashionable, and you can experience the unique concept of Xintiandi. This organic combination is cleverly arranged to form a symphony of Shanghai's yesterday, tomorrow and today, so that tourists at home and abroad can taste a unique culture.
 Xintiandi is like a mixed area of department stores and ancient buildings. It has the casual atmosphere and the buildings are good. If you don't buy or eat there, 1-hour trip there is enough.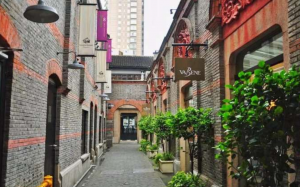 When night falls in Shanghai, it can be said that it is the time that the beautiful scenery appears, the night of Xintiandi can be regarded as a photo-taking place. At the same time, if you are tired, you may also find a small bar to sit down and listen to music and relieve your mood. The buildings in Xintiandi are mostly old Shanghai buildings. In order to take shortcuts, you can also walk into these houses and will feel them very lively.