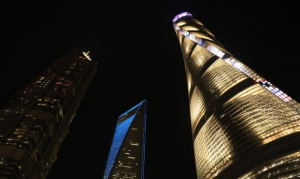 The famous three major attractions of Shanghai Bund: Jinmao Tower, Shanghai World Financial Center, and Shanghai Tower are undoubtedly the best in the Lujiazui skyscraper building. The Shanghai Tower, which was finally built, is a super high-rise landmark skyscraper in Shanghai and the second tallest building in the world. The main building is 118 stories with a total height of 632 meters and a structural height of 580 meters. It was completed in 2016. At present, all three attractions have a landscape layer that you can visit. If you have time and energy, you can go there and enjoy the excitement of the bird's eye view.
Like most modern super high-rise skyscrapers, the Shanghai Tower is not just an office building. Each of the nine districts of the Shanghai Tower has its own air hall and atrium, sandwiched between the inner and outer glass walls. Zone 1 will be a retail area, Zone 2 to Zone 6 will be an office area, and the hotel and viewing platform will be located in Zone 7 to Zone 9. Each floor of the Sky Hall will have its own retail store and restaurant, becoming a vertical business district.
In the past, many people came to Shanghai to go to the World Financial Center. Now the new height of the skyline is the Shanghai Tower. Naturally, it is absolutely impossible to let go of the new sightseeing hall. The location is really difficult to look for, just look at the highest building that spirals up, and walk in the direction of the building. When you walk nearby, there is a sign indicating the direction, Jinmao Tower, World Financial Center, The Shanghai Tower are approaching. When the three buildings are connected together, it is really shocking.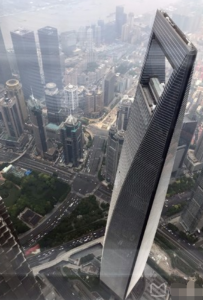 The height of the sightseeing hall is really very awesome. It used to be overlooking Jinmao Tower at the World Financial Center. Now even the roof of the World Financial Center can be overlooked. The world feels at your feet. It is a pity that the air quality is not particularly good. Overlooking from this height, it is somewhat foggy feeling. It is not very clear to view the Bund, as it is too high and too far. So, don't forget to check the weather before you go to the Shanghai Tower.