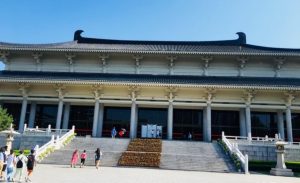 Located on the northwest side of the Big Wild Goose Pagoda in Xi'an, it is China's first large-scale modern national-level museum. Its completion marks a new development milestone for the Chinese museum industry. There are more than 370,000 pieces of cultural relics in the collection, ranging from simple stone tools of ancient humans to various kinds of objects in social life before 1840, spanning more than one million years. Among them, the Shang and Zhou bronze wares are exquisite and unique. The terracotta warriors are of various shapes and forms. The Han and Tang dynasties are unique in the country for their golden and silver tools, and Tang tomb murals are unparalleled in the world. The museum condenses the essence of the history of the Chinese nation and is known as the "Chinese Treasures Bank". It is an art palace that displays ancient Chinese civilization and Shaanxi history and culture.
Tips:
The museum arranges volunteer lecturers to provide free explanations for the audience, and you can contact to find out more information specifically in the lobby interpreter.
Official Phone: 029-85253806
Time reference for visiting: 1-3 hours
Transportation:
Take bus No. 5, 24, 27, Tour 8 and other buses and get off at the Cuihua Road (Shaanxi History Museum) Station.
Take subway Line 2 to Xiaozhai Station, walk to the east after getting out of the station.
Tickets: Free of charge.
Tips:
It is limited to 6,000 free tickets per day (limited to 3,000 before 14:00 o'clock in the morning, 3,000 in the afternoon).
Visitors who don't join any tour group is allowed to receive 1 ticket per person with the valid ID card, and it is valid on the same day. Treasure Hall costs 30 yuan / per person; Tang Dynasty murals treasure house costs 300 yuan / person.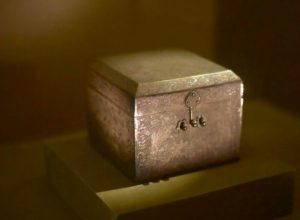 Opening hours:
09:00-17:30; stop ticketing time: 16:00 (from Tuesday – Sunday during March 15 – November 14)
08:30-18:00; stop ticketing time: 16:30 (from Tuesday-Sunday during November 15th – March 14th of the following year)
Tips:
It is closed all day on Monday (except for national holidays).