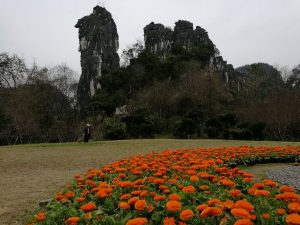 Located on the east bank of the Li River in Guilin City, Seven Star Park Scenic Spot is a comprehensive park in Guilin. The famous scenic spots in the park are Camel Mountain and Qixing Cave. Of course, there are many people interested in Huaqiao. It is a very beautiful stone arch bridge in the Song Dynasty. There are also zoos and climbing Rock, CS and other expansion projects.
The Seven Star Park Scenic Area is located in the urban area and has convenient transportation. You can take a stroll around the park. If you are with your child, you can go to the zoo to see the pandas. If you are interested in expansion projects, you can also play adventure trees.
There are 4 gates in the Seven Star Park Scenic Area: Huaqiao Gate is the East Gate, which is the main entrance; Longyin Gate is the North Gate, it is close to Lingyin Temple and Children's Paradise; the Hump Gate is the West Gate, also the back door of the park, close to the zoo and Camel Mountain. The Qixia Gate is the South Gate, close to Qixia Temple. And you can choose a closer gate to enter according to your own traffic or geographic location.
Normally visitors enter the park from the Huaqiao Gate, probably because this is the main entrance and this gate is the largest.
Here is the route for you to enjoy in the Park during your trip there:
Huaqiao Gate Entrance – Huaqiao Hongying (a Song Arch Bridge) – Qixia Temple (Tang style architectural temple) – Qixing Cave (karst cave) – Camel Peak (one of the famous mountains in Guilin, because its state resembles a camel, and there is a new development project adventure tree next to Camel Peak.) – Zoo (where you can see panda) – Tianquan Lake – Huaxia Zhiguang Square (with a colorful stone mural) – Guilin Crescent Building (where you can taste the delicious noodles) – Huaqiao Gate.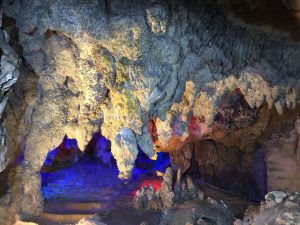 For the above tour method, the walking time is about 2.5 hours. If you are tired, you can also consider taking a battery car tour, which will take about 1.5 hours. The battery car can directly reach the Huaqiao Gate and the Hump Gate.