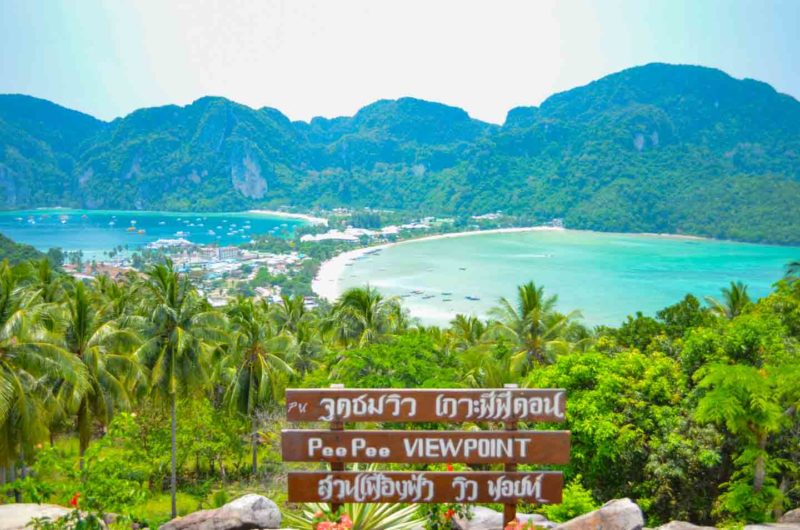 The scenery of Phi Phi Island is beautiful. It is not too far from Ao Ton Sai to the view point, but it takes about 30 minutes to climb to the top of the mountain. The scenery you can admire from the view point is unparalleled. The clear blue waters are set against the clear blue sky, and the island is surrounded by coconut groves and mountains, showing the Thai tropical style. Overlooking the whole picture of Phi Phi Island, you will feel it very amazing. The sea water is from emerald green to different levels of blue, the hills are covered by coconut tree shadows in the distance, and there are scattered boats. At this time, the best thing is to sit on the island and admire the picturesque landscape quietly.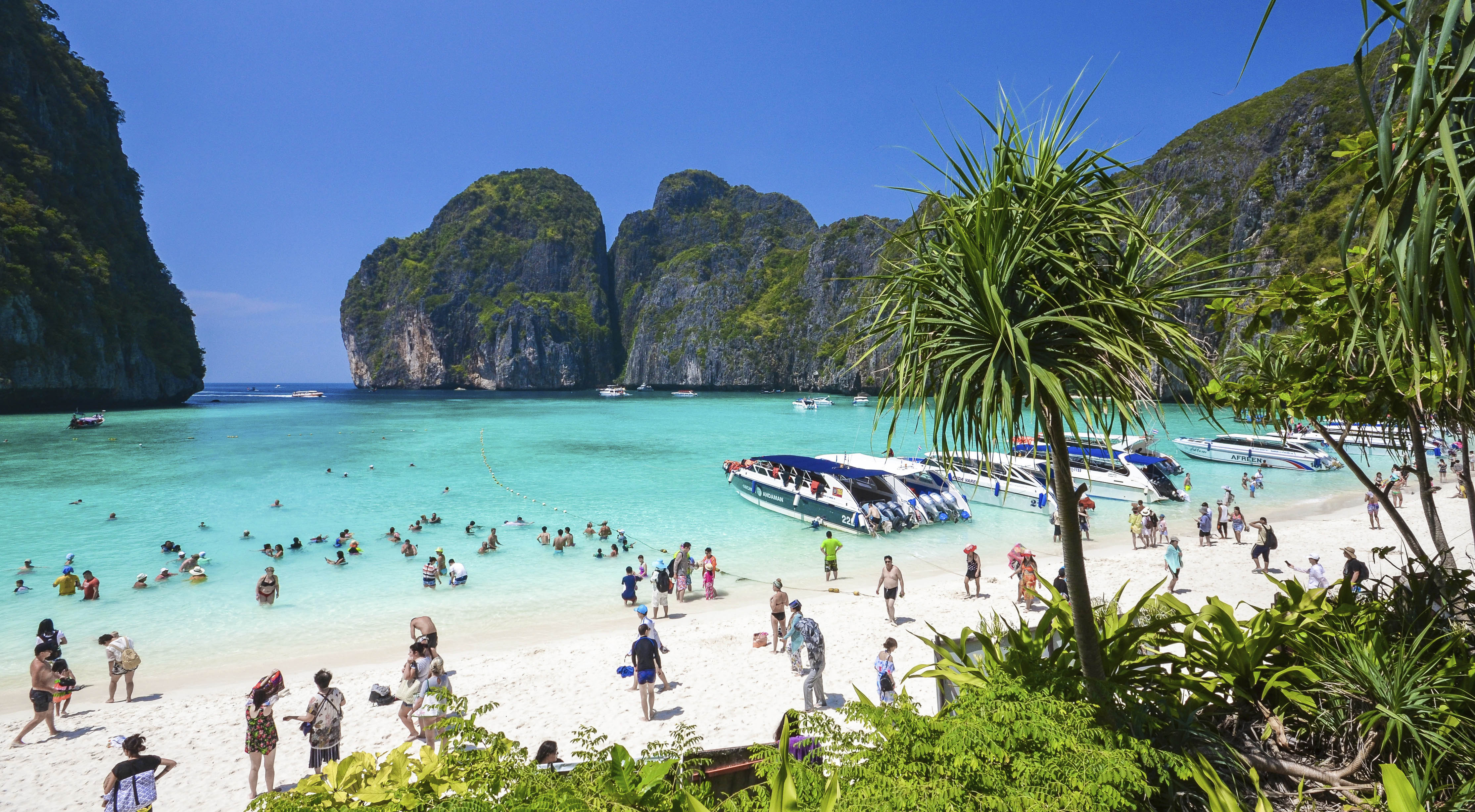 Phi Phi Island Travel Tips:
Equipment: Prepare a pair of snorkeling shoes to prevent scratches by coral or gravel; prepare anti-mosquito water.
Accommodation: The accommodation hotel is recommended to be in Ao Ton Sai, which is close to the pier, away from the bar area, and quiet at night and convenient for travel.
Luggage: Never bring a large suitcase. It is best not to take the boarding case. A large backpack per person is just fine.
Transportation: Fly to Krabi from Bangkok. After landing, take a car to the pier in Krabi town. It can be reached by boat in about 2 hours, and it can be started from Phuket.
View Point: Because the mountain road is steep and there are not many street lights, you must go down the view point before sunset.
Going to sea: Because Phi Phi Island is very small, travel agencies are everywhere. You don't have to book the recreation projects online. You can choose a trip around Phi Phi Island from the local travel agencies. It is recommended to leave at 10:00 am and return at 19:00 pm. The price of taking the big boat is 700 baht per person and taking the long tail boat is 600 baht per person. If you want to experience diving on the deck, free kayaking, you are strongly recommended to choose a big ship, which is really fun!
Maya Bay: The island landing fee is 400 baht, which is used to protect the ecological environment and is closed for maintenance between June and September each year.