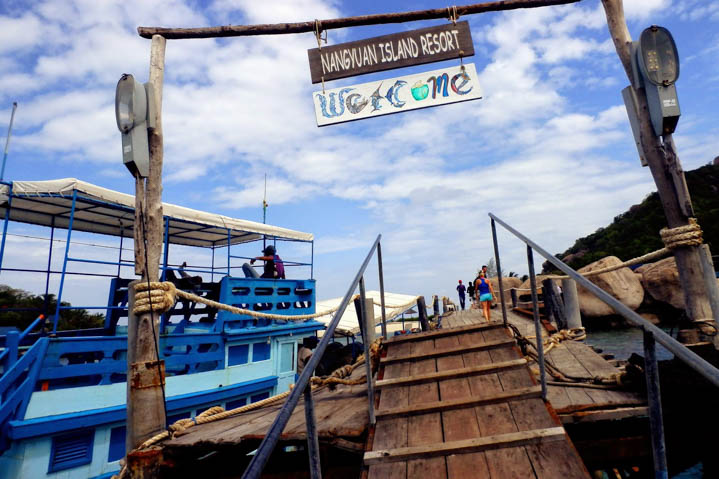 Koh Nang Yuan is close to Koh Samui and Koh Tao. It is right next to Koh Tao, not Koh Samui, because it takes only 10 minutes to take a Taxi Boat from Koh Tao.
Koh Nang Yuan has a small area. There is only one restaurant and one resort on the whole island, and the price is more than 5 times that of Koh Tao. Although the area is small, there are still many tourists every day.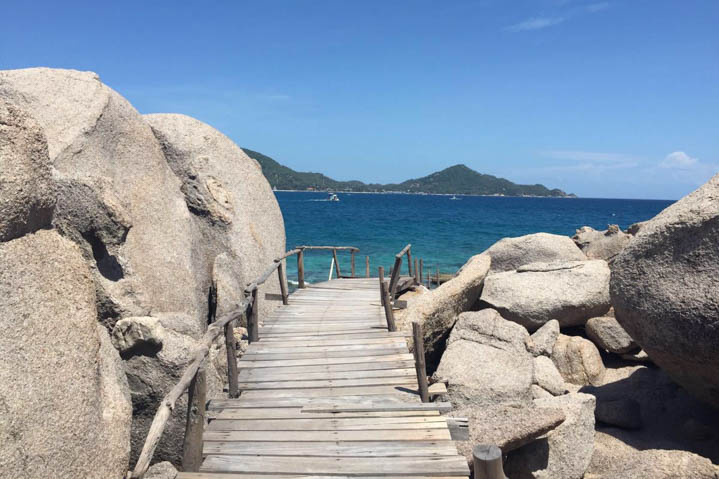 Most tourists who arrive at Koh Nang Yuan on a day trip will take a mask and snorkel to start snorkeling, because even near the sea, they can see beautiful corals and colorful fish. If you are afraid of tanning, you can apply sunscreen for an hour before getting into the water. Do not wear flippers if you are afraid of drowning, because they allow you to swim faster. There is no need to wear a diving life jacket offshore, all you need to do is practice swimming in the gym pool before coming to the island.
In the rest of the time, you can lie on the beach, enjoy the sun, and chat with friends. In addition to snorkeling and sunbathing on the beach, you will find that more boats stopping at Koh Nang Yuan offshore are from Koh Tao's diving school. So, if you come for diving, you don't have to pay for the rental boat, because the diving school fee includes transportation, which is about 30 dollars, and it is still much cheaper than driving from Koh Samui.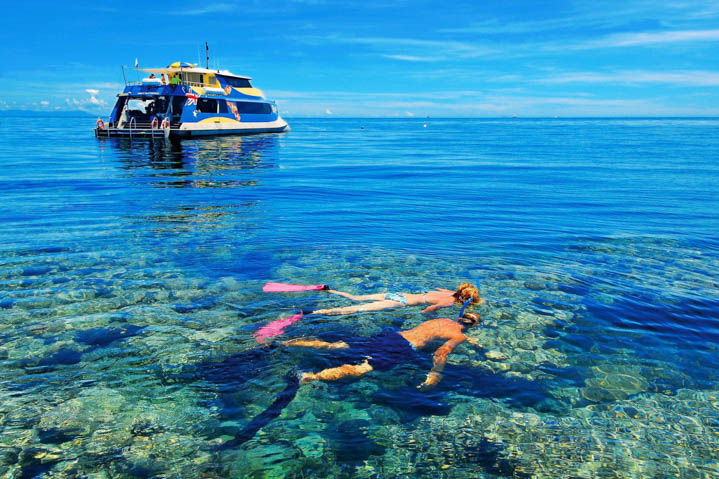 If you live in Koh Tao, you can take a taxi for 10 minutes at any free time to arrive at the Koh Nang Yuan. Climb the mountain for 40 minutes to the viewpoint, and then take countless beautiful photos and then slowly go down the mountain to the pier. After an hour and a half, you can return to your hotel, swim in the pool, sit on a beach swing, lie on a beach yoga towel, lie on a long surfboard, or daze or read a book.