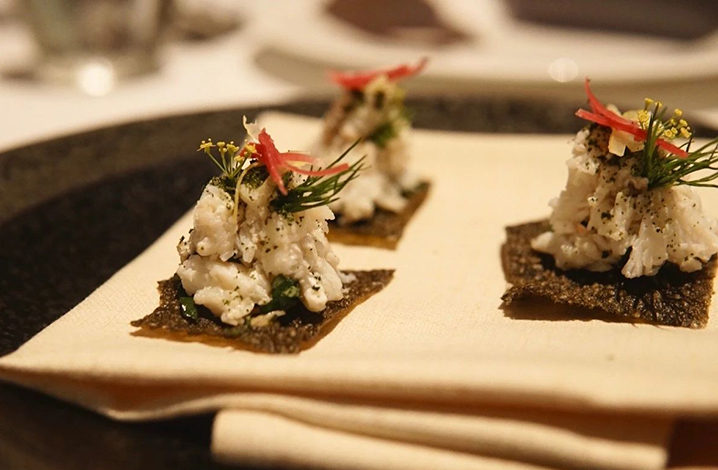 Bangkok is a city that never sleeps. Red light district, night stalls, bar streets, unlimited tolerance, make it become an entertainment paradise in Asia. Paste Bangkok restaurant is located on the third floor of the most prestigious shopping mall The Gaysorn.
Chef Cheong Bee Satongun wins Asia's Best Female Chef Award for 50 Best Restaurants in Asia! Chef Bee prepares dishes with unique cooking techniques on the basis of traditional gourmet recipes that were wrote centuries ago in Thailand, and she combine innovation and creativity to create cuisines with the unique cooking skill. The layered, and sophisticated Thai food they create has become a favorite of many Thais with its rigorous taste. In order to discover the hidden cooking combinations, chef Bee constantly researches historical recipes. She often travels to the countryside of Thailand to discover and collect those unique Thai dishes and edible plants, which makes her creation possible.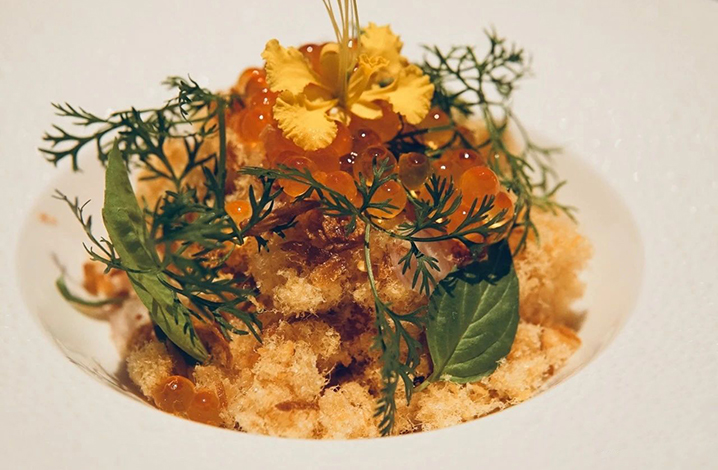 The restaurant is located in the bustling business district of Bangkok. The overall design of the restaurant is exquisite, with elegant ivory white as the main color, and mostly ring sofa settings. Scallop crab mangosteen chips is a pre-dinner snack, which features crab meat chips and duck meat chips. With the flavor of fresh crab meat and the entrance of spices such as lemongrass, you will feel a distinct and complex taste stimulus. Mackerel sashimi is a marinated mackerel sashimi with rich Thai spices. After being mixed well, it will be refreshed, but the fish fillet after marinating and flavoring will produce gelatin and blend naturally with the sauce. The lobster is a classic dish here, and when it is added to the interesting seaweed and lime juice, the novel and interesting taste is maintained. One of Paste's signature dishes is marine trout with herbal sauce. Don't miss it.
Paste Bangkok Address: 3 fl., Gaysorn, 999 Ploenchit Road, Lumpini, Pathumwan | Next Door to Intercontinental Hotel
Business hours:
Lunch: Wednesday to Sunday (12: 00-14: 00);
Dinner: Tuesday to Sunday (18: 00-23: 00)