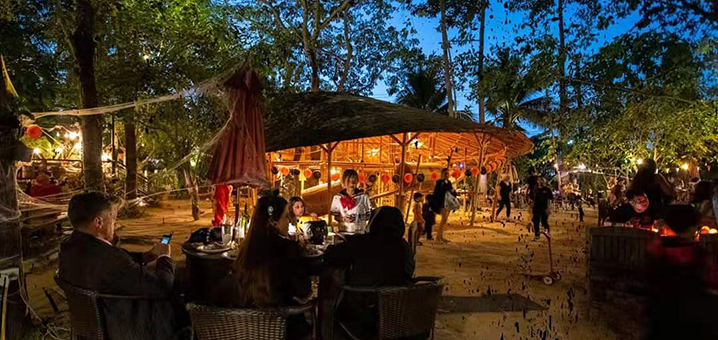 Chiang Mai Triplets Eat & Play, like Nic's, has large bamboo and wood tourist fields. The menu features half western and half Thai menu, and they can all accept birthday PARTY.
[Drinks] Coffee, tea, fresh juice, milkshake, smoothies and water
[Appetizer] Spring roll strips, cold cuts, ratatouille (French stew), toast, hummus, salmon skewers, salmon fillets, lamb skewers, shrimp skewers, pita (pocket pies)
[Sandwiches and soups] Club sandwiches (chicken and duck, bacon, lettuce, tomato, mayonnaise, fries), French sandwiches (ham, cheese, salad), mini burgers (beef, chicken, pork, fries), Spanish Soup (with garlic bread), mushroom soup, Cinderella soup (with cream and cinnamon)
[Children's menu] Pizza (10-inch tomato + cheese), chicken wings and ham cheese, meat sauce pasta, French fries, bacon souffle pasta, sandwich
[Thai food] Appetizer: Fried pork sticks, hot and sour salad, hot and sour shrimp salad, hot and sour salted fish salad, hot and sour shrimp and salted fish salad, fresh shrimp and spicy vermicelli salad, mackerel spring rolls.
[Soup]: Hot and Sour Pork Ribs Soup, Hot and Sour Chicken Soup, Chicken Feet Soup, and the last is Hot and Sour Shrimp Soup
[Main dishes]: Pasta, Fried Rice with Egg (Pork / Chicken), Fried Rice with Shrimp, Thai Fried Rice with Pork / Chicken, Thai Fried Rice Noodle with Prawns, Carbon Roasted Pork Neck, Shrimp with Tamarind Sauce, Satay Chicken, kha phoa pork (chicken), egg / rice / glutinous rice, brown rice. Kha phoa is a Thai spice. It is slightly spicy and has a special aroma to remove fishy taste.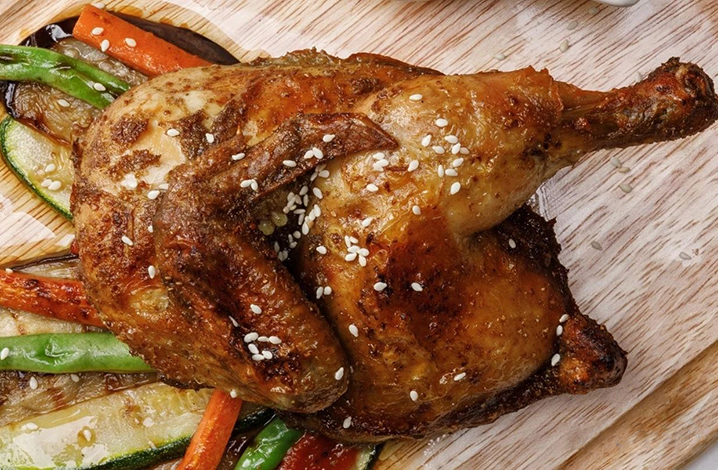 [Side Dishes] Mashed Potatoes, Caramel Tofinovar, Baked Cheese Spinach, Green Salad, Handmade French Fries, Fried Mushrooms
[Dessert] Tiramisu, cheesecake, chocolate lava, sea salt caramel ice cream, ice cream, dark chocolate mousse fresh cream.
Address: 163, Hang Dong District, Chiang Mai 50230 Thailand
Opening hours: 11: 00-21: 00, closed on Mondays
Phone: +66 53 441 369