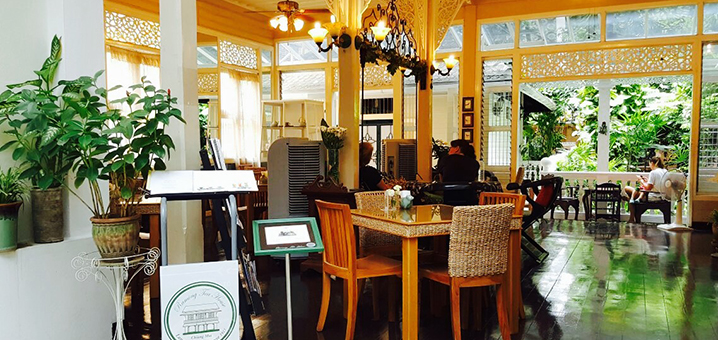 There are always more cafes than teahouses in Chiang Mai, and the popular teahouses are inevitably noisy. Raming Tea House is on Thapae Road. This old teak house has an elegant decoration that is completely disproportionate to the appearance. The first floor is roughly divided into three areas. The front hall is a porcelain display area. The wooden shelves are filled with porcelain. The dishes, tea sets, and furnishings are very rich in style. The teak wood is painted with white paint, the beams and pillars are finely carved, and the wooden tables and chairs look elegant, even the tile style on the ground has a unique flavor, which will make you just feel like being in an old noble house. Large areas of the house are used glass, and the lighting is very good. The house was built in 1915 and has a history of 105 years.
Tea is the soul of Raming Tea House. The tea used in the shop comes from Raming. Black tea is its signature, and if you want to try a special choice, don't miss the lemongrass herbal tea. There are many varieties of homemade organic flower tea, including ginger, roselle flower, pandan leaf, butterfly bean flower and so on.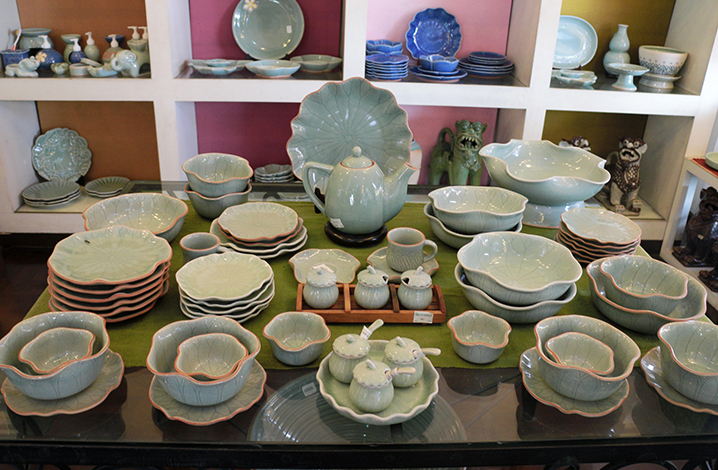 The tea set for making tea is very particular, and the celadon tea set is used, even the tea-separating utensils are also very delicate. Such a cup of tea takes only one hundred baht. There are many choices for refreshments, such as cakes and other desserts, as well as sandwiches, mango sticky rice and other snacks. The shop also serves smoothies, juice, coffee and some staple food. The price is good here, drinks are basically not more than 100 baht, light meals are also 100-200 baht, and afternoon tea for two people is about 500 baht.
Address: 158 Tha Pae Rd., T. Chang Moi, Muang District, Chiang Mai
Business Time: 09: 30-18: 00
Per capita: 80-150 baht