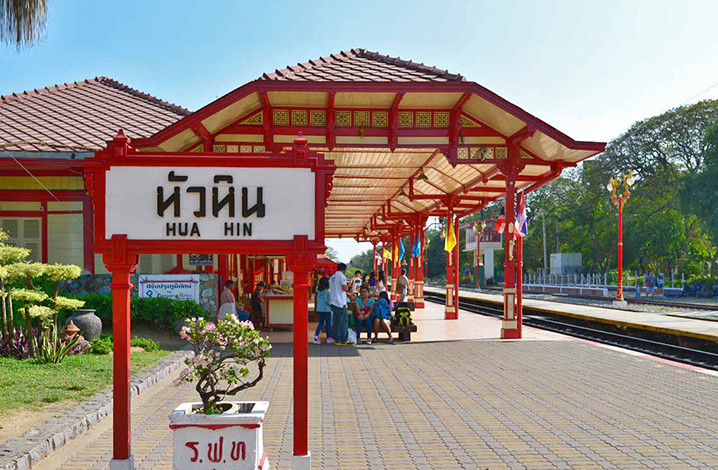 Hua Hin Railway Station is one of the oldest railway stations in Thailand and the most beautiful railway station in Thailand. It is the basic landmark of Hua Hin. It takes about 4 hours by train from Bangkok to Hua Hin. You can also take a tuk-tuk from downtown Hua Hin. Of course, if you have enough time, you can also follow the Google map to reach it on foot.
The whole building of the Hua Hin Railway Station is elegant and nostalgic, which is completely using teak wood, red lacquered beams and roofs, with yellow walls, to be colorful, and exude a strong Thai style. Entering from the train station, you can see the ticket gate. The interior decoration is just as antique, and it will make you have the feeling of passing time.
There is no ticket-check gate at the train station, so visitors can enter as they please. Lots of cute train station brand souvenirs are also sold at the stalls in the station, such as key chains, refrigerator stickers and postcards. Some cold drinks and popsicles are also sold at low prices. If it isn't for the rails that is stretched far away, you won't know it is a train station. The whole train station is quiet, clean, exquisite and beautiful, which is completely different from your impression of the train station.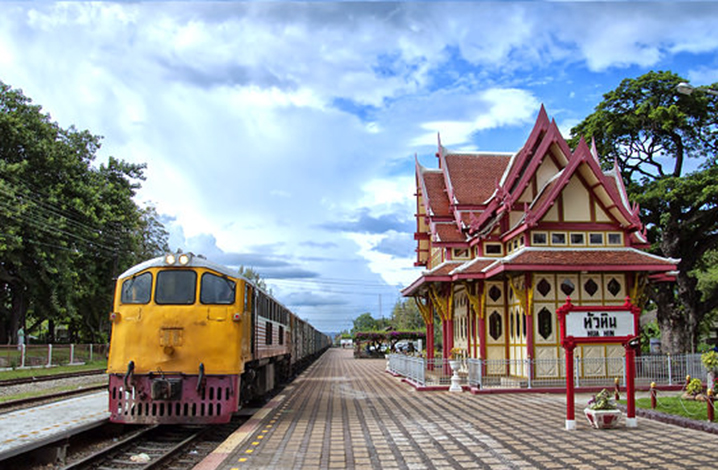 There is a locomotive on the opposite side of the rails. Many people will stand on the rails to take pictures, but they still need to pay attention to safety. Although there are few trains, the train station is still operating. There is a train carriage across the road from the railway station, which is a free reading room. You can spend time in it after taking off your shoes, and the table can be opened to form a larger desktop.
Tickets: free
Reviews: It is Thailand's most beautiful train station