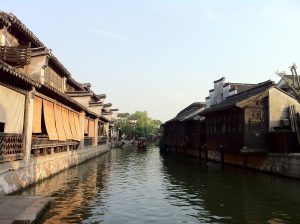 There are many aborigines in the Nanxun Watertown, which is very similar to Tongli Ancient Town. Different from the strong commercial atmosphere of Wuzhen, there is both a leisure side and a commercial side to bring convenience in Nanxun Watertown. The ancient town can see both the past and the modern. Inside the scenic spot, on both sides of the scenic street, there are many milk-tea shops and coffee shops. There is a café shop, which is a favorite place for young people. It can be seen in many water towns in the south of the Yangtze River. It is the "City of the Sky of Cat". It is a bit of a petty bourgeoisie, with a little nostalgia in literature and art, and it is also facing the future. Maybe it is because the owner of this café shop is affected by Hayao Miyazaki. Outside the window of the café shop it is the river. The cruise ships carry visitors and come and go, and the whole afternoon is very lively until dusk. The river here is strung from the ancient town of Nanxun, and the dense water network leads to Taihu Lake, showing the development of water transport in history.
There are many river hoes in Nanxun. The bridge in Nanxun has not been demolished. Many bridges are the dividing lines in the scenic area of the ancient town. It is a natural boundary. Although some are newly renovated, most of them are old. During the day, there are many visitors in the ancient town, and several attractions are crowded. But the main street by the river is not so crowded.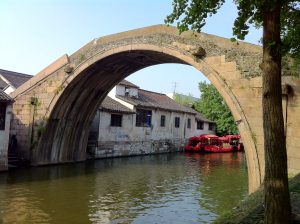 Each ancient town has its own unique taste, either soft, or quiet, or light, or simple, while Nanxun ancient town provides an extremely stretched state, a kind of relaxation beyond the detachment, but also a kind freedom traveling in the aura. When you stroll on the stone bridge in the ancient town of Nanxun, just let go of your body and mind, caress the bridge and hold the drum stone, and listen to the stream swaying, as if you can find the original purity.