Kata Beach is located on the west coast of southern Phuket, and it is in the south of Karon Beach. You can come here after visiting Karon Beach. It has two beautiful bays and is W-shaped, so it is divided into two beaches, which are known by locals as "Kata Yai Beach" and "Kata Noi Beach".
Be quiet and relaxing to enjoy a lazy holiday on Kata Beach
In terms of scale, Kata Beach is much smaller than Patong Beach and Karon Beach. Although the beach is not long, the sand is soft, the sea is clear, and the waves are gentle. It is very suitable for swimming and diving, and it has been attracting many tourists who like tranquility to come here for leisure. In the entire Kata area, there are mainly European and American tourists, and many people will laze on the beach chairs for a whole day. There is a small coral reef in the north of the beach and it is a good diving spot. There are also reefs at the ends of the beach, from where you can take stylish photos.
Taste the decicious food and wine on Kata Beach
There are small vendors selling food, drinks and various items on the Kata Beach. They are responsible for the sanitation near the stalls, so the environment at Kata Beach is relatively clean and tidy. There are also many small restaurants here, among which most of them mainly offer Western-style food, as well as a variety of local cuisine and fresh seafood, in the style of a seaside town.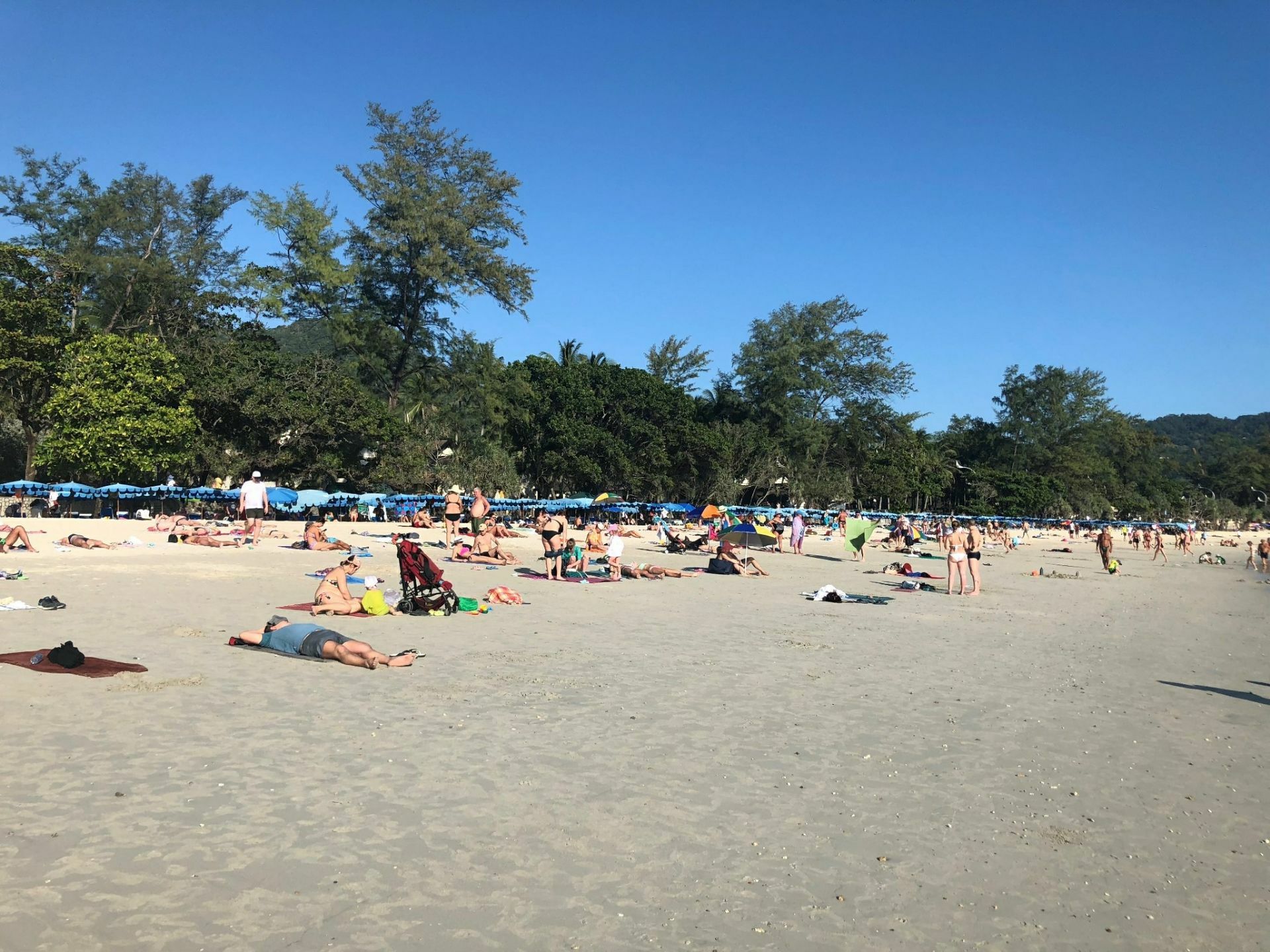 At the southern end of the Kata Beach, there is a bar street, but it is not as noisy as Patong Beach. The drinks in the bar are relatively lightly flavored and the background music is more casual. Ska Bar and After Beach Bar are more famous. Compared with Patong Beach and Karon Beach, the overall dining and shopping price of Kata Beach is higher.
Anyway, when you make your trip to Phuket, Thailand, you can have a visit on Kata Beach, which is a perfect destination for Thailand Honeymoon Packages.