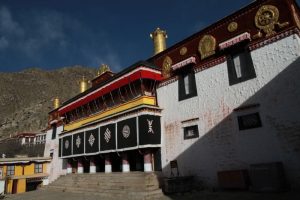 Drepung Monastery is very shocking, and this is the temple where most Panchen Lama have lived. If you miss your trip to Potala Palace in the peak season, it is recommended to go to Drepung Monastery for a visit!
Drepung Monastery is in the outskirts of Lhasa. There are buses in the city to the Drepung Monastery. Note that after getting off the bus, there will be many cars to take you on. The price is not expensive. It is about ten yuan. It is strongly recommended to take it because the altitude of the Drepung Monastery is very high, and there are far distances to buy tickets. After taking the car, you will feel the value of money.
You can find a tour guide at the door. The tour guide is still very necessary. If you don't have a tour guide, you can't understand it, and there are a lot of temple rooms, and you will easily get lost if you visit there by yourself. You can walk around and let the guide take you to important places. Drepung Monastery is located at a higher altitude, the weather is good, the photo you take of the Drepung Monastery will be really super nice.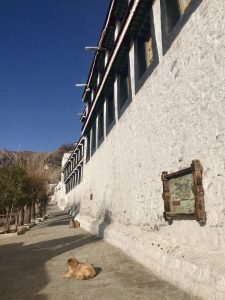 The entire temple is large in scale. Before going there, you must prepare for mountain climbing. The temple is very clean and quiet. All the temples in the Drepung Monastery are open in the morning, and only some of the palaces are open in the afternoon. Under the high white wall, there are some stray dogs lying in the shade. Walking slowly between the palaces and pavilions, quietly feeling the solemn and sacredness of Buddhism, you will feel that time seems to be stagnant at this moment. The whole temple is dominated by white color, because the temple is built on the mountain, it is very suitable for taking pictures, and there are many foreigners and locals visiting the Drepung Monastery. Drepung Monastery is the mother temple of the Dalai Lama. It was personally presided over by the master of Zongluoba. Before the fifth Dalai, the Dalai Lama lived here. Sho Dun Festival is held every year at the time of August, just don't miss it if you are interested in joining this grand festival in Tibet.