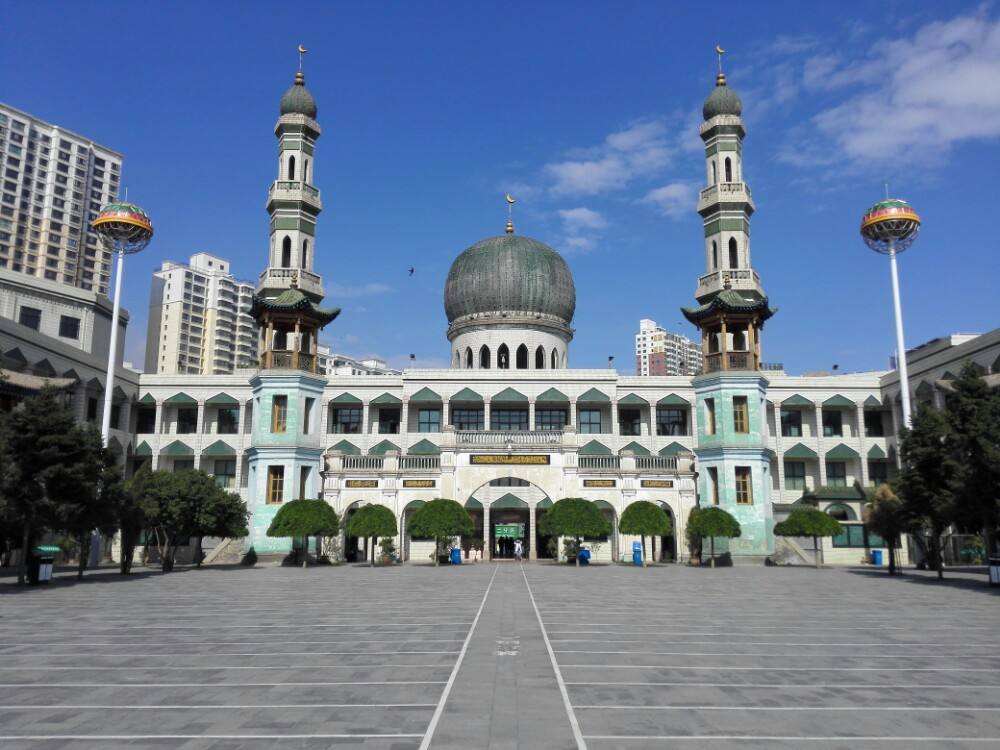 The Dongguan Grand Mosque is a majestic building that combines Chinese, Tibetan, and Islamic styles.
It's located next to Dongguan Street, Dongcheng District, Xining City. It is a courtyard composed of several buildings. It takes about one hour to visit the entire temple. The current building here was built in 1913. Just standing outside the temple, you can see a magnificent Islamic-style arched building. This is the gatehouse of the Dongguan Grand Mosque. On both sides, there are two minarets, which are also typical Islamic buildings. Inside, there are several Han-style palaces, with Tibetan Buddhist style roofs on top of the halls, which are very unique. After entering, you can visit various buildings, and visitors are not allowed to enter the worship hall, but you can watch and take pictures from the door.
In addition, when night falls, the outside of Dongguan Grand Mosque will be lit up with green lights. The entire Dongguan Grand Mosque is beautiful and fantastic. It is very good to watch and shoot outside the temple.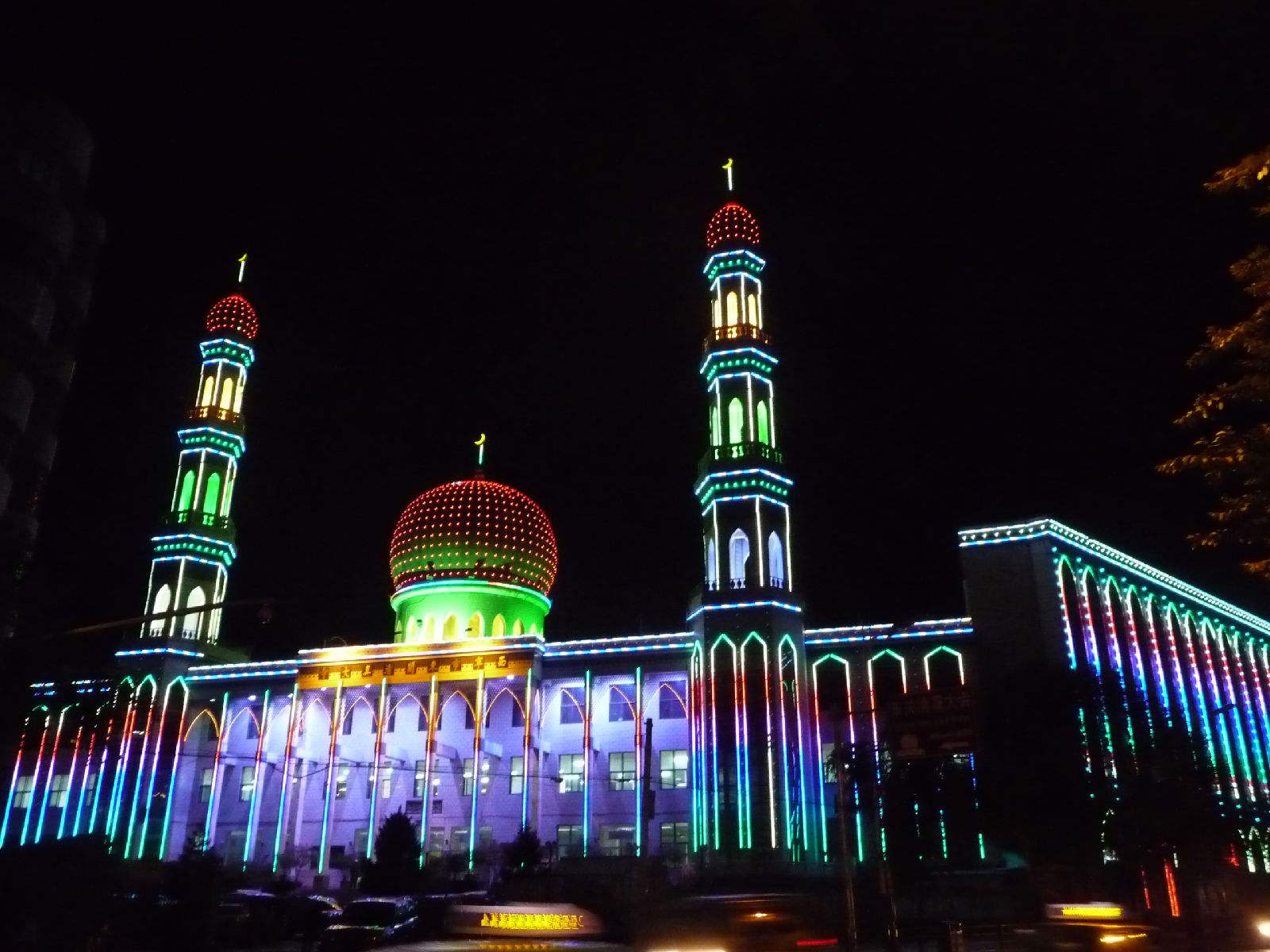 Dongguan Grand Mosque is a place of worship for Muslims in the surrounding area. There are five worships every day, each lasting about 15-20 minutes. The worship in Dongguan Grand Mosque is often large and grand, but the scene is very pious and quiet. Watching it from the side during the worship, you will feel that there is a strong religious atmosphere, which is very shocking. It should be noted that the temple is no longer open to the public during the worship hours on Friday afternoon, so please arrange your time reasonably.
There are free explanations in the temple, which can help tourists understand the content and religious rituals of Islam. The explanations here are very in-depth and wonderful. There will also be the chanting of the Koran, which is ethereal and melodious. You must not miss it.