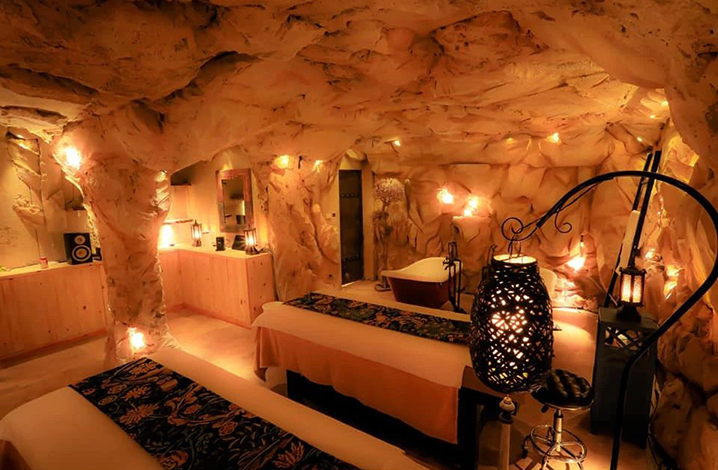 Although La Zensa Spa is a new store, its popularity is not low. To experience its cave spa, you must book 2 days in advance. Unlike Bangkok's idiosyncratic spa shop, the decoration of this La Zensa Spa shop is very artistic and the overall feel is superb. Entering the lobby will provide you an exotic feeling, and with various special lighting, the entire space here looks very stylish. The service is also very good, as soon as you enter the door, you will be served a welcome drink, to let you go of the fatigue of the journey.
The entire small building of the spa store here is open to the public on three floors. The first floor is mainly the foot massage area. It's so cool to enjoy the spa here! Pedicure is in a large room, not only with massage chairs, but also equipped with high-quality theater equipment, and you can enjoy a pedicure while watching a movie. On the second floor, it is a Thai massage and premium spa area. The biggest feature is that there are various theme suites, such as Mediterranean style theme, marine theme, rural theme, tropical rain forest theme and so on. Every time you get to a room, it feels like an interesting quest.
The technicians of La Zensa Spa are very gentle, as they will intimately ask whether the intensity is appropriate, and the massage technique is first-class. They can deeply feel that there is a kind of power that penetrates into the depths of the skin, which makes the whole body extremely relaxed.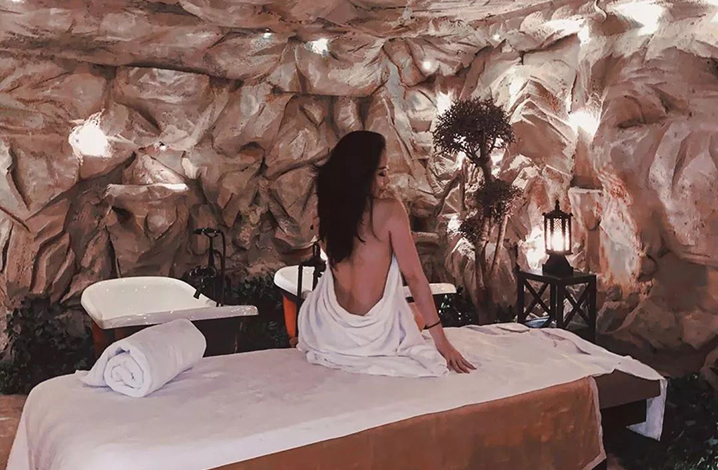 The most popular one is the VIP room with a cave theme on the third floor. With its unique decoration, you will feel like being in a natural cave. In the style of rudeness, without losing the quiet and elegant, and when coupled with soothing music, there is a sense of escape from the world. It's hard to imagine that you are now in Bangkok.
Address: No, 86 Ekkamai 10 Alley, Lane 4, Phra Khanong Nuea, Watthana, Bangkok 10110 Thailand
Opening hours: 13: 00-00: 00
Phone: +66 80 581 1168
Transportation: Take BTS to Ekkamai Station, then take a tuk-tuk or walk for 15 minutes
Price: 600 baht / 60min for Thai massage; 600 baht / 60min for foot massage; 1500 baht / 90min for aromatherapy