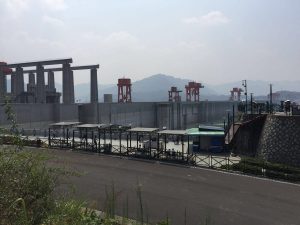 Three Gorges Dam is a must-see attraction during your trip in Yichang. From the city, you can take the bus to the YeMingzhu station, then turn to the 8th dam line, do not worry about the ticket sellers, just buy a ticket of 10 yuan, and you will receive a ticket of No.216 bus, in fact, it is the No.8 bus. Then you can get off at Liujiawan Station, the driver will remind you, and then you will arrive at the Three Gorges Tourist Transfer Center. The ticket is free of charge for the scenic spot, you can buy a 35-yuan scenic car (you must buy it), it does not matter if you buy it in advance or buy it on the spot. Then you can take the car to the Tanziling and take the elevator to the top of the dam. This is the highest position of the scenic spot, and you can watch the dam area at 360 degrees without a dead angle.
After going down, there is a battery car to go to the 185 viewing platform, it is not recommended for you to take it, as it is just a few hundred meters. It is parallel and not far from the dam. Then you can continue to take the car to the interception memorial park on the other side of the Yangtze River. If it is the flood season, there may be a very small probability of encountering the dam flood discharge. Here you can see the full front appearance of the dam. The total tour time is 3-4 hours. There are few places to eat lunch in the scenic area. It is recommended to bring your own dry food.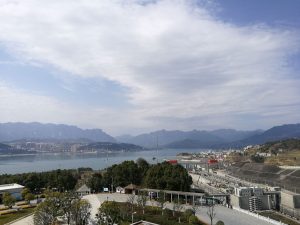 It is divided into the upstream of the dam and the downstream of the dam. Now it is free of tickets. The upstream of the dam is a boat trip. It takes about 2 hours, and the scenery is just so so. Under the dam, you will view it by car. The fare of the downstream of the single dam is 35 yuan. It is still good. You can see the scene of the two-way five-passenger ship passing through and you can overview the whole appearance of the dam. And there is flood discharge from June to September. The Three Gorges Dam is still very shocking and a great project.