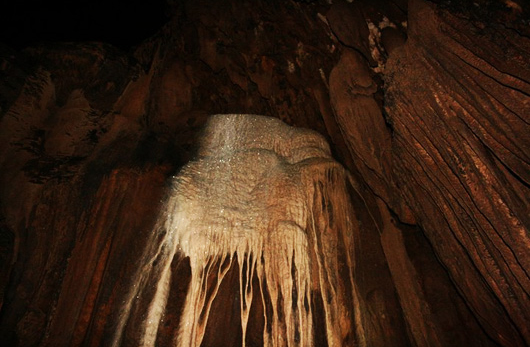 1.Prawangdeang cave
Phrawangdaeng Cave is located in Thung Salaeng Luang National Park, Phitsanulok. It is considered to be the largest and longest cave in Thailand. The water flows continuously throughout the year. There are many small caves which are filled with stalactites and there are many bats and fishes. Walk to the end of the cave, and then you will reach a mountain. As the cave is very dark, and when Thailand is in the rainy season, the water flow is large, which is very dangerous. Therefore, visitors do not visit Phrawangdaeng Cave during rainy days.
2.Phrayaprap cave
Phrayaprap Cave is located in Ratchaburi Province. The cave has only one entrance and is very narrow. You must crawl through the rocks to enter the cave. When you come to the main cave, you can see the jagged stalagmites and stalactites that are formed by the erosion and erosion of the water, which exude dazzling light like diamonds when the light shines directly. Phrayaprap Cave is only suitable to be visited during the hot season. Don't go there in the rainy season because the cave is very dangerous because of the high water level.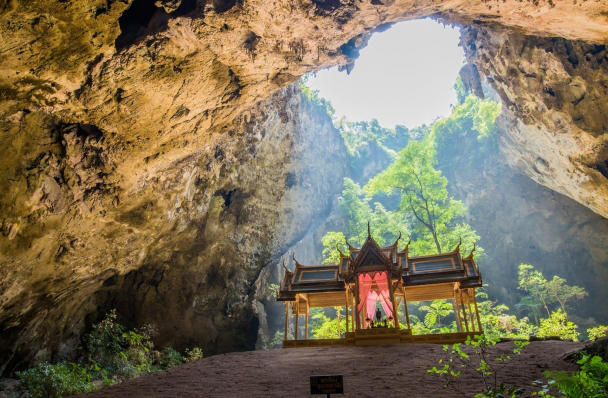 3.Nam Lod cave
Nam Lod Cave is located in Mae Hong Son Province. It is a place for wildlife development and protection. It is also an adventure place in Bangmapha County. Nam Lod Cave has formed three hollow caves under the scouring of the stream. There are beautiful stalagmites and stalactites in the caves. Start from the stone pillar cave, next to the doll cave, and finally to the ghost and god cave. You must rely on drifting to enter the cave. Because the cave is very dark, you cannot enter the cave by yourself. You must enter the cave with a storm lantern accompanied by a guide. Nam Lod Cave is open to visitors from 08:00-17:30 every day. Only the first cave is open during the rainy season, and the second and third caves are not allowed to enter.