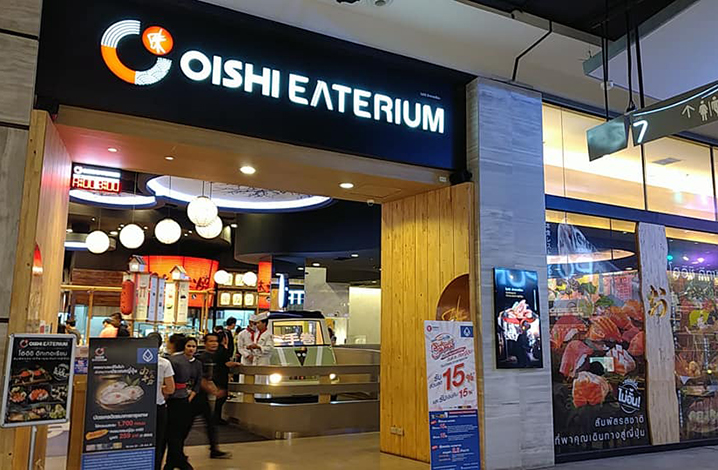 The OISHI EATERIUM buffet restaurant has a good dining environment, delicious ingredients, and enthusiastic service. It is the gospel of sashimi lovers and Japanese buffet lovers. This Japanese buffet restaurant is located on the 7th floor of the Central Plaza Grand Rama 9 shopping mall in Bangkok. The average price of 700 baht includes service fees and taxes. Many people think that the price is still very high cost-performance.
The dining environment of OISHI EATERIUM is as follows. The restaurant is divided into several eating areas, which are divided into sashimi, cold meals, cooked food, fruits, desserts, barbecue, tempura, soup and so on. All the sashimi is freshly cut by the chefs, and they are absolutely fresh, and the taste cannot be described only by the words of fresh and tender. You can't stop it with just one bite. Especially for the salmon and big octopus, with a plate of soy sauce plus a little mustard, you will feel the whole sea is in your mouth when you have a bite. There are also many small and delicate sashimi, which are also delicious.
Japanese teppanyaki in the OISHI EATERIUM is also superb, and the portion is not much. You can order more tastings. Each table has several small menus. If you make food on site like this, you need to wait for a certain time. After completion, the waiter will help you to take the food to the table. The menu can be recycled indefinitely.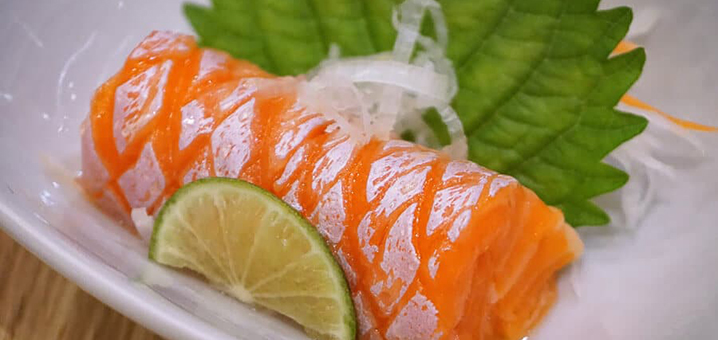 There are eight cauldrons next to the fruit area, one of which is butter mussels, and when it is served with refreshing broccoli and carrots, it is okay to eat a few more. In addition, there are salmon head, Thai fried noodles, duck palm, various kinds of fried dishes, etc. The ice-cream here is full and delicious, which is not losing to professional dessert shops.
Transportation: take MRT to param9 station.