Located in the southern part of Thailand, Trang Province is Thailand's most famous diving resort, as there are clear blue waters, delicate soft sand, beautiful beaches, and most importantly the colorful underwater world. Let's take a look at the diving resorts in Trang Province today.
Chao Mai Beach
The first one is Chao Mai Beach. Chao Mai Beach is a well-known tourist destination in Trang Province and the starting point for diving destinations in Trang Province. There are approximately 5 kilometers of white beaches, refreshing sea breeze and clear water. You can also eat a delicious seafood meal by the sea, try a delicious dessert and drink a cup of fragrant coffee.
Koh Ngai
After enjoying the perfect meal, you can head to Pak Meng Pier for a boat ride to the beautiful island of Koh Ngai. The quietness and beauty of Koh Ngai Island is definitely the most popular among travelers. The clear water and beautiful beaches make it one of the famous diving spots in Trang Province. It is also a very suitable place for relaxation. Every year, a large number of tourists come to this island to feel the beauty of nature. Walk on the beach and feel the sea breeze and the cool water, it is really enjoyable.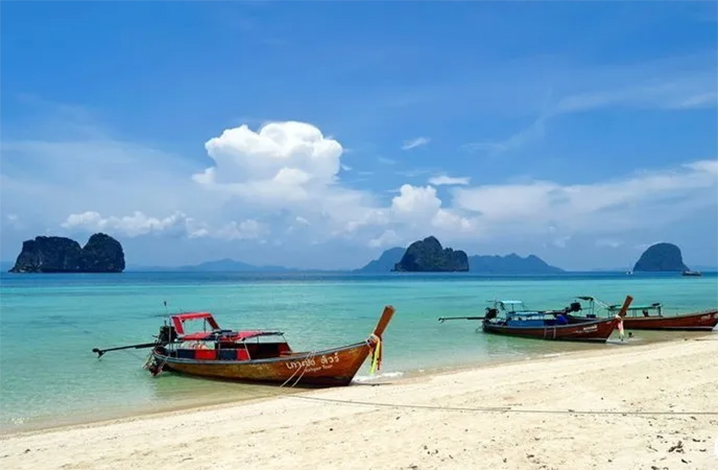 Ko Chueak Island
Ko Chueak Island is the ultimate goal of diving trips in Trang Province. The small island here is a stone mountain born from the seabed. Although there is no beach, the seabed environment here is very suitable for the growth of living things. There are lush coral group with colorful coral fish and it is the number one diving resort in Trang Province. Through the clear water, you can see colorful sea anemones, beautiful staghorn corals, colorful soft corals, and very cute coral fishes traversing the coral.